Between 25 and 26 March, Facebook will hold its annual F8 Developer Conference. The social media giant has stated that the conference will focus on all its products, from Facebook to Oculus, and big announcements are a guarantee. But what are some of the core areas that could be focused on over the two days? Below are just five possibilities.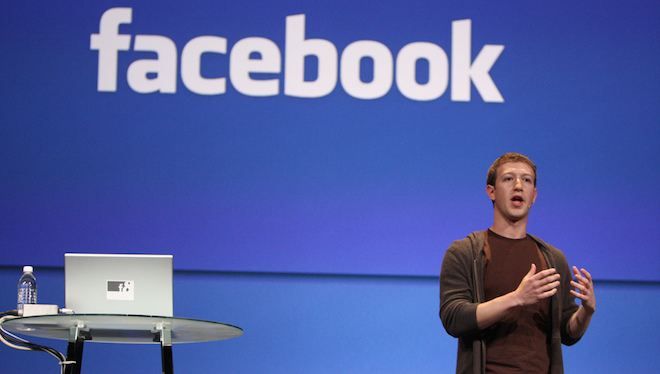 1. Facebook at Work
Facebook's recently unveiled 'Facebook at Work', a product that allows people within a business engage exclusively with one another (e.g. posts you make are only seen by co-workers). The entire product is separate from the usual Facebook affair. This is reflected in the fact that it's a separate app (available on iOS, still in development for Android) and has a separate login on the desktop site.
For the time being, Facebook at Work is only accessible to a select number of businesses. Given it's still early days, there's still more to learn about this product. So there's the possibility that the company could elaborate on it at the F8 Conference.
2. The expansion of Messenger
I discussed this more in depth with an article last week, but it's hard to deny that Facebook Messenger will more than likely be a huge focus for the company. Along with the reports that third-party apps will be coming to Messenger, there's also the possibility that Facebook will discuss how it's personally improving the app (e.g. the recent introduction of person-to-person payments via the app in the US). Would the company dare address the grievances expressed over the forced migration to Messenger? I wouldn't hold my breath.
3. Mobile hotspot
About 10 months ago, Facebook changed its mantra from 'Move Fast and Break Things' to 'Move Fast with Stable Infra'. Along with this change of view, the company also made it clear how invaluable it perceives the mobile space as being. Along with discussions of mobile ads and deep-linking between Facebook-friendly apps, the general sense was that Facebook's future rests in the mobile space. At this F8 Conference, it's safe to say that the company will elaborate on its plans to become a go-to source for all things mobile, especially considering the growing competition from Twitter and Google in the mobile space.
4. News feed
It's no surprise that discussions surrounding Facebook's famed (and somewhat infamous) news feed will occur - in fact, there will be several sessions devoted to it. So what could be in store? Well, no one knows exactly, of course, but there are rumblings that Facebook could unveil details on turning the news feed into a source of real-time news updates - akin to live Twitter feeds. We've seen little signs of Facebook's interest in real-time updates, from the announcement of Topic Data to Live Feeds now being included as part of its 'Trending' functionality.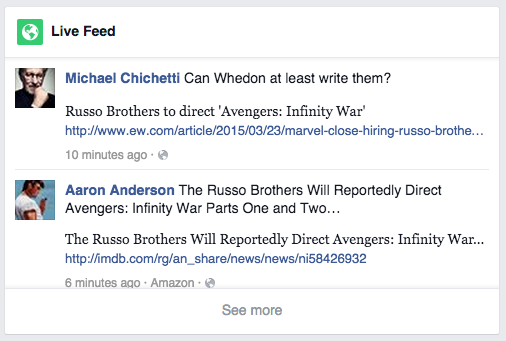 5. What about Virtual Reality?
While Facebook noted it will discuss Oculus VR, - the company behind the virtual reality headset Oculus Rift - there hasn't been much beyond that. It all depends on how much relevance VR will have in light of Facebook's other announcements and how they apply to developers. Perhaps the company has something up its sleeve, or perhaps a bigger Oculus-related announcement will occur later in the year.
If you'd like to keep up-to-date on the latest marketing and tech news, be sure to subscribe to our blog via email. You can find the subscription box to the top-right on this page.
* Image: Brian Solis / Flickr, used under Creative Commons 2.0