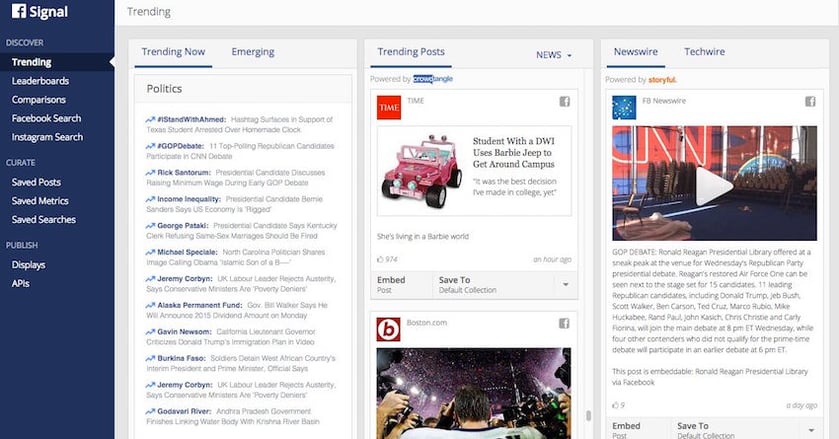 It's no secret that, over the past couple of years, Facebook has increasingly grown into a go-to source for news and trending topics. Just last year, the company unveiled its Newswire Page for journalists, introduced Trending, and released the mobile news-driven app Facebook Paper. With such a large amount of news-rich content and the ability to track trending conversations, it's really not that surprising to find out Facebook has released another news product in the form of Signal.
What is Signal?
First up, Signal is for journalists. If you're a journalist and believe you could be eligible for Signal, you can register for it here.
As a product, Signal acts as a news discovery and curation tool. Journalists are able to see what news topics are trending, as well as those that are emerging. Unlike the Trending all Facebook users have access to, journalists can conduct more targeted searches to get an idea of who or what is driving the most conversation on Facebook. As noted in the company's blog announcing Signal, this includes "Politicians, Authors, Actors, Musicians, Sports Teams, Players, and more".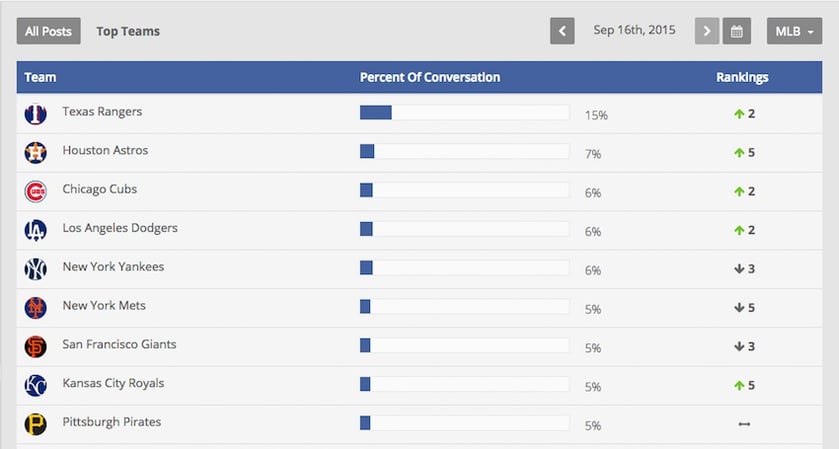 For example, regarding the recent leadership spill in Australia, journalists could gauge whether more people are actively talking about the fact that Malcolm Turnbull is now prime minister or if more are discussing Tony Abbott's ousting.
Users can also save searches so that they can go back and see how a discussion around a particular topic/person is panning out further down the line. This feature is a useful one for stories that journalists know will continue to develop over time, such as a presidential race.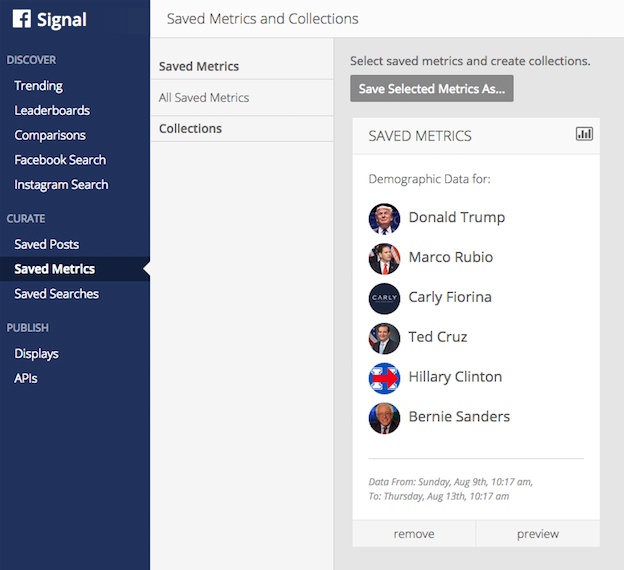 Through Signal, journalists will also be able to search Instagram for photos and/or videos that have been posted in relation to different stories. These are filtered via topic-related searches and (if applicable) location-tag data. So if a big news story was unfolding in Brisbane, journalists could search for the topic at hand while keeping the search confined to the Brisbane area. Much like any data retrieved through Facebook, Instagram's can be curated and saved for reference later.
Finally, Signal will allow journalists to more easily embed Facebook and Instagram posts. And, if desired, newsrooms will be able to feed curated content through via Signal APIs.

If you're a journalist, we'd love to hear whether or not you'll be making use of Signals for Facebook and Instagram. Let us know in the comments below.