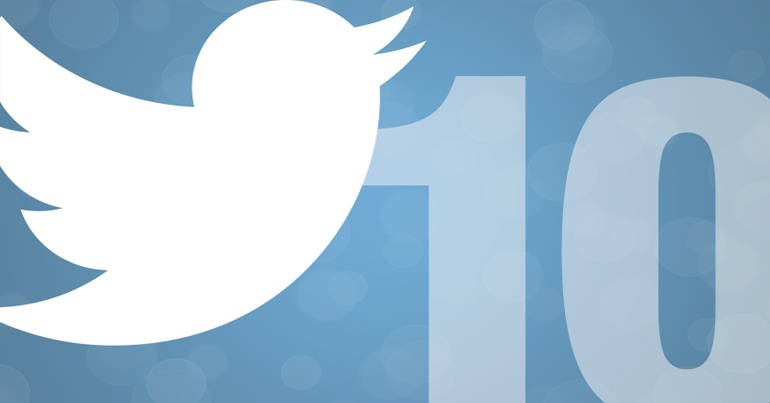 Since its inception in 2006, Twitter has become the go-to social network for finding out about everything from global events to celebrity gossip.
Starting in 🇦🇺 on 3/21 and moving across the 🌍, we thank you for 10 incredible years.

Love, Twitter#LoveTwitterhttps://t.co/pH4WWdgK6q

— Twitter (@twitter) March 20, 2016
On its tenth birthday, Twitter has reached an impressive 320 million users including A-list celebrities such as Harry Styles, Justin Bieber, Katy Perry and Adele, all of whom have tens of millions of followers.
Over the last ten years, the social network has changed its logo and name - from Twttr to Twitter - as well as hitting 250 billion likes.
Users create 500 million tweets per day and 200 billion tweets every year, with users sharing hashtags to discuss global moments, such as the terrible terrorist attacks in Paris, using #JeSuisParis.
The platform's birthday has given it a chance to reflect on such events as well as key milestones in its evolution.
The platform has been used to break big celebrity news and share selfies. Since then the platform has become one of the leading and shared news sources. A hub for micro sized headlines, photos, videos and hashtags (did you know in 2007, an early user Twitter called Chris Messina proposed the use of a hashtag to denote people at the same live event!)
More recently, Leonardo DiCaprio's Oscars win for Best Actor in The Revenant generated 440,000 tweets per minute, more than @TheEllenShow's selfie two years earlier.
Happy birthday, Twitter.