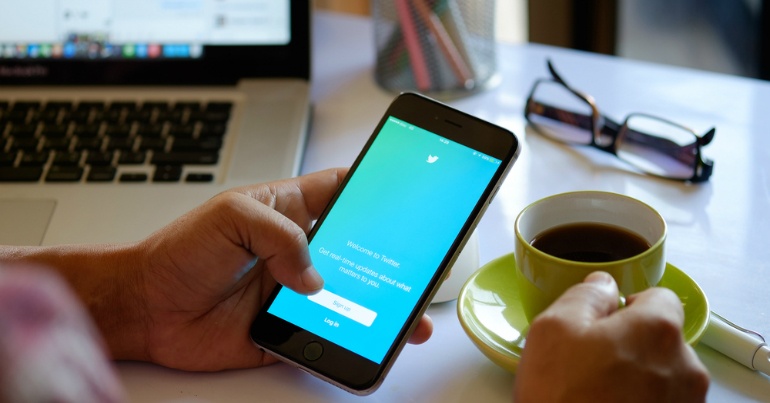 Using Twitter as a sales tool for eCommerce might not seem straightforward. Selling anything via a social platform is often convoluted and hard to measure.
It's also become a lot harder now that Twitter has phased out their Buy Button feature, which enabled businesses to connect directly to their Shopify or similar account.
Although it might make it harder to generate sales, given that "the Twitter team [is] pivoting away from their eCommerce focus" it doesn't mean that sales are impossible.
After all, B2B marketers who use Twitter generate twice as many leads as those who don't.
So, what can you do?
Customer Acquisition
Customer acquisition is a fairly manual process, but it can reap great rewards. Using search, you can put yourself directly in front of people who are looking for your product or services.
Simply use the search bar to search for relevant hashtags, keywords, or phrases that might reveal someone is looking for advice or information, or even to buy.
Search for terms like: looking for recommendations of [your product or service], looking for a new [your product or service], need a [your product or service], what's your favourite [your product or service]?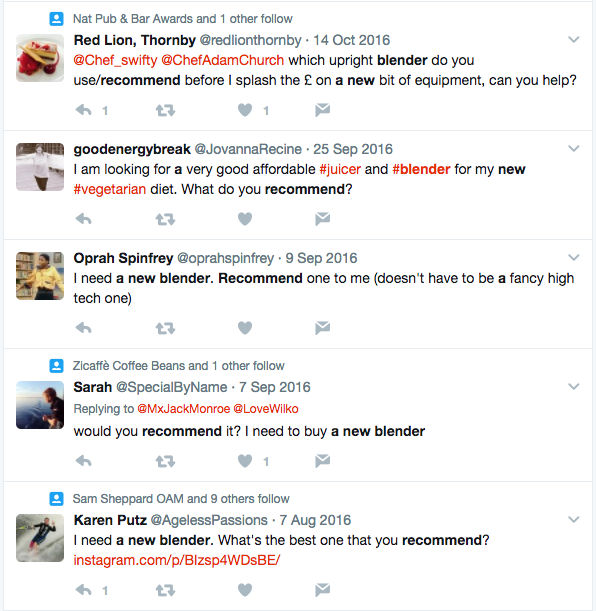 You can modify these searches until you find people that are in need of your product or services. Once you've found a good search term, make sure you save your searches through a platform like TweetDeck.
Build relationships with influencers
Social influencers can be a great way to build awareness about your brand and through that, boost sales. Influencer marketing is a powerful way of spreading your brand through an industry advocate. 94% of those who used influencer marketing believe the tactic to be effective.
Influencers can change from platform to platform, and industry to industry, the key is to find someone influential to your industry, someone trusted and with a substantial following, and engage them on the platform.
Engaging with them could simply mean having a public conversation between the two of you, sharing questions or observations, or asking them to endorse or share your products or services through their account.
Build your following
Like any social platform, building your follower base is one of the key things to boosting sales and marketing. The more people who see your tweets, the better chance you have of converting those impressions into a sale. Followers also act as a kind of social guarantee, the more followers you have, the more someone may trust you as a reputable brand.
However, just having followers doesn't automatically make you sales. You need to make sure your tweets are engaging and valuable, not overly spammy. On top of that, make sure your bio, images, hashtags and content are on point; but don't worry about constantly creating content, followers will appreciate when you share others content as well.
Install Twitter Cards
With Cards, you can attach rich photos, videos and media experiences to Tweets, helping to drive traffic to your website. Simply add a few lines of markup to your webpage, and users who Tweet links to your content will have a "Card" added to the Tweet that's visible to their followers.
Cards make your website infinitely more "shareable". By increasing your audience and impressions, you have better chances of boosting online sales and increasing your customer base.
You can learn more about installing cards here.