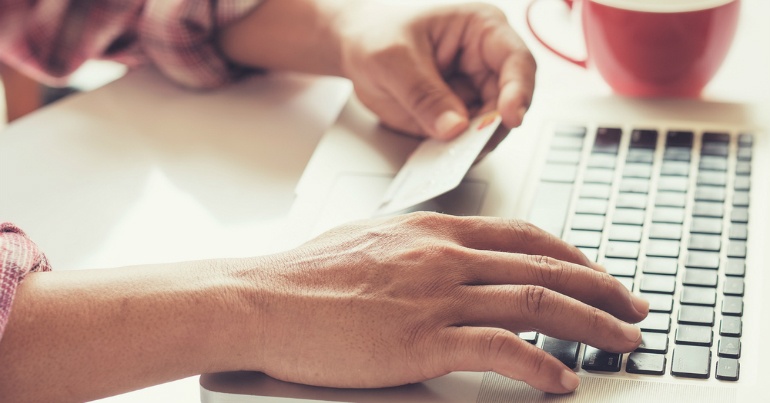 Converting leads into customers can be difficult. If you're an ecommerce company, it can be hard to increase sales using traffic to your website alone. That's why it's so important to make the most of tools like social media to boost your online sales.
Social-driven retail sales are one of the fastest growing online channels. It's easy and intuitive for the modern consumer that uses social media as part of their daily life.
Rather than just using paid ads on social channels (although an effective option in moderation) there are other tactics you can use to use to boost your sales. An over-reliance on paid social ads could be detrimental to your brand identity and appear pushy and disingenuous to the modern, informed shopper.
But what else can you do?
Here's 5 social media tactics you can use to improve your sales:
1. Simplify buying on your social channels
Buy buttons on social tools like Facebook have grown quickly in popularity. They were first rolled out to a select group of retailers, but now they're available to everyone. The process allows customers to make seamless brand purchases within Facebook.
The buttons come in many options, like "Buy Now", "Book Now" or "Sign Up", so you can customise the type of sale you want to make. Find out how to add one here. Facebook also launched a buy button in Messenger, giving brands the ability to build a check-out experience within the messaging app. Given the increasing move towards chat-based apps, this was a very smart idea. You can learn how to add the button to your brand's generic template here.



But it's not only Facebook, Pinterest has a buyable pins option, letting brands post appealing and shareable images with direct and actionable inbuilt buying buttons. The mix of aspirational aesthetics and seamless purchases is making Pinterest a leading force in social ecommerce. You can learn more about buyable pins here.
By making it straightforward to buy from your business social channels, you are bringing your leads one step closer to becoming customers. The key is simplifying what would normally be a multi-step process into a single, easy step.
2. Get people to share their customer journey
To have a successful online business, it's more about what your customers say about you, rather than what you say about yourself.
That's why social proof is so important for ecommerce businesses. Getting customers to share their online journey it a great tool for increasing trust and word-of-mouth awareness.
Data from Vision Critical's report of how social media translates into sales shows that nearly 1 in 3 Facebook users have made a purchase after "sharing, favoriting, or commenting" on the product themselves.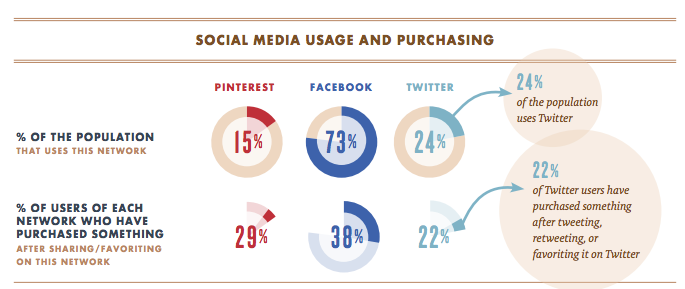 Brands like ASOS use social sharing very well, inviting customers to share what they've just bought or items they like directly to Pinterest and Facebook. By encouraging customers to share their journey on social platforms, you can leverage customer satisfaction and genuine customer interactions to your advantage.
3. Use native chat for sales support
Chris Messina made the prediction in January that 2016 would be the year of conversational commerce. By that, he meant that it would become commonplace for people to converse with brands, services, or bots using chat or messaging services like Messenger and WhatsApp.
Bots have got a bit of a bad name of late, but they still have a lot of potential. The thing to remember is that they shouldn't replace old fashioned customer service, but they can definitely assist to make communications, and even sales, much easier.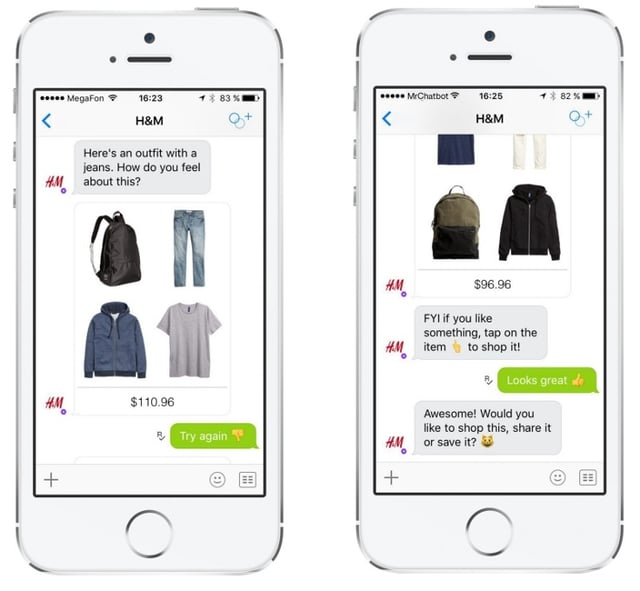 Native chat is essentially using the messaging services within each social network to automate, customise, and personalise your communication. You might have noticed them pop up in the corner of your screen when looking on things like travel agent websites. They are popping up more and more on apps like Messenger and are allowing brands to respond to customers queries immediately. This kind of instant service is what modern consumers have come to expect.
Want to know how to make a Messenger chat bots? You can learn more here.
4. Competitions
Everyone loves winning something. And while you may be giving something away for "free", the amount of brand awareness and indirect leads you can generate from social competitions far outweighs that.
Setting up a likes or re-share competition on platforms like Instagram is a great way of boosting your fan base and engaging your followers in an exciting way. You can indirectly increase sales through the brand awareness you'll generate.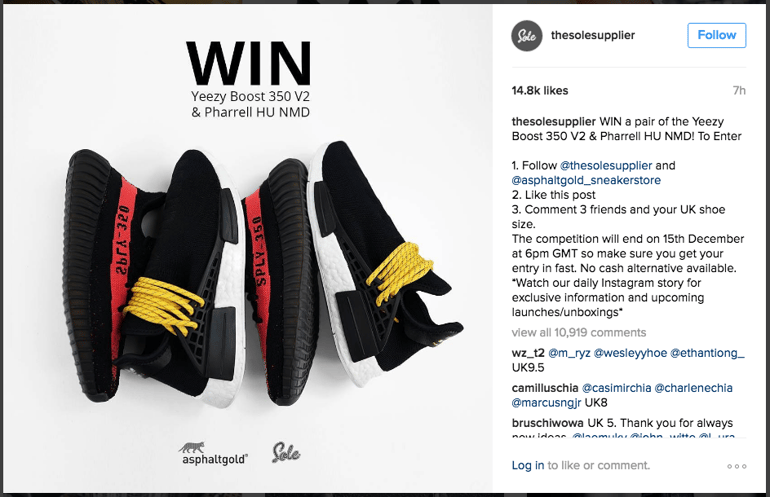 Social Media Examiner have a great guide for making a successful Instagram contest.
You could also encourage sales and return customers by setting up a competition that people enter when they make a purchase. Using an order or invoice number to go into a draw to win a gift or discount code is a great way to be generous, while also promoting sales.
5. Create enticing content
It's last in line, but it's definitely not the least important. Making sure your social platforms are filled with enticing and quality content is one of the simplest and most straightforward ways to draw customers to your business.
Your images should be eye-catching, appealing, and high-quality to make your brand appear professional and trustworthy.
Then make sure you are providing people with quality written content, like answers to common industry questions, helpful resources, how-to's (if relevant for your business) and fun and engaging copy to really connect with your potential customers.

Are you an ecommerce business? What social tactics do you use? Let us know in the comments below.