For the last 9 or so days Australia has been taken over by the Pokemon Go craze. Millions of Aussies have downloaded the augmented reality app that lets you catch Pokemon creatures superimposed into the real world through the use of mobile phone cameras.
As the popularity continues to increase, businesses are quickly finding ways to cash in on the widespread appeal of the game. All over the country, small and large businesses alike have begun incorporating Pokemon Go into their marketing strategies.
Small businesses and particualrly cafes and restaurants are advertising themselves as locations of rare Pokemon to draw in players (in the hope they will turn into customers). Larger corporations like KFC, Air New Zealand, and Starbucks are also jumping on the bandwagon and featuring the game in their social media marketing. Everyone's playing it, so why not take advantage?
Here's how to do it:

The game has a feature that allows players to create Lures at Pokestops that are dotted all over the virtual landscape. Pokestops give people a limited time-frame to catch rare creatures, and by using Pokecoins (or real money) players can create a Lure that lasts 30 minutes.
For approximately $1.30, you can open these Pokestop's for half an hour and attract players on the hunt for rare creatures, therefore increasing traffic and visitors to your business.
Even featuring the game on your social media channels is a great tool to increase customer interaction and interest. Here's some great examples of local businesses that have done just that -
Banking newcomers ME Bank are using it to boost interaction and awareness on their social media: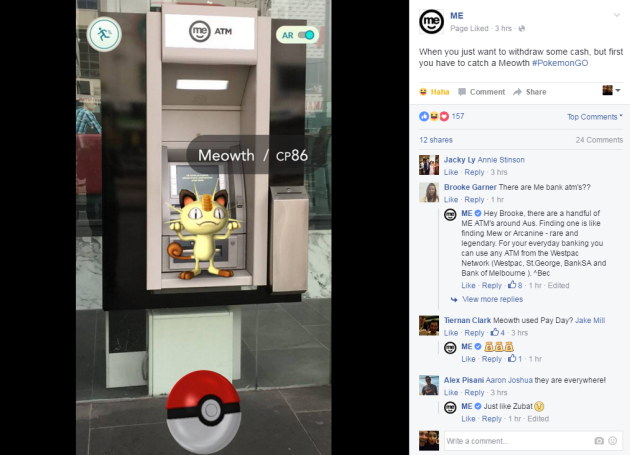 Brisbane business Doughnut Time cleverely incorporated Pokemon branding into their products: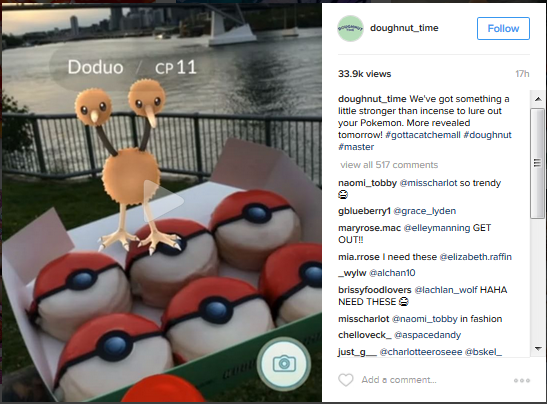 Small businesses like Perfection Chocolate in Rose Bay are jumping on the bandwagon: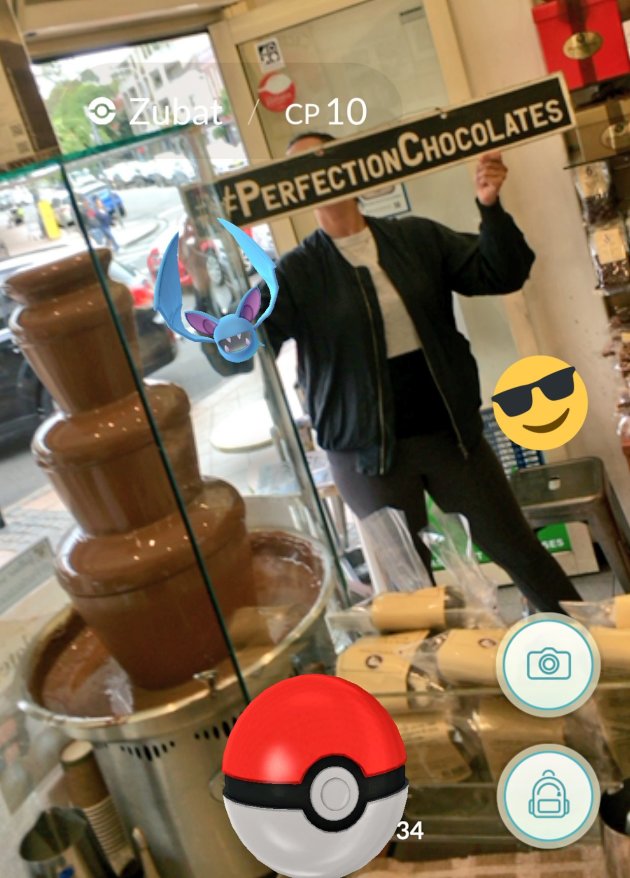 Big corporations like Air New Zealand are also marketing on the appeal of the game: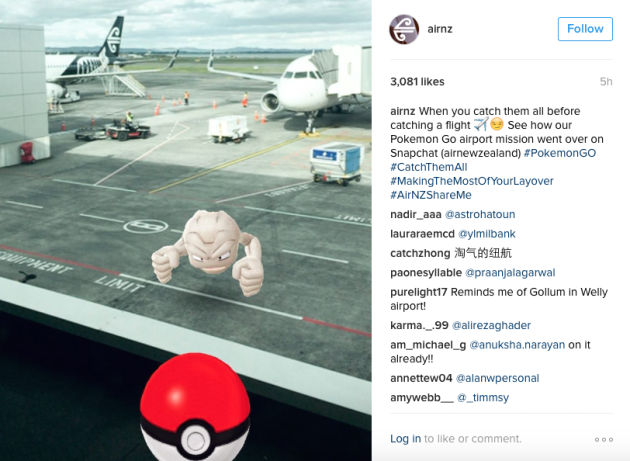 As the game sweeps across the world, people are jumping on its marketability. The number of players continues to rise, so nows the time to have a little fun and make the most of Pokemon Go for your business.