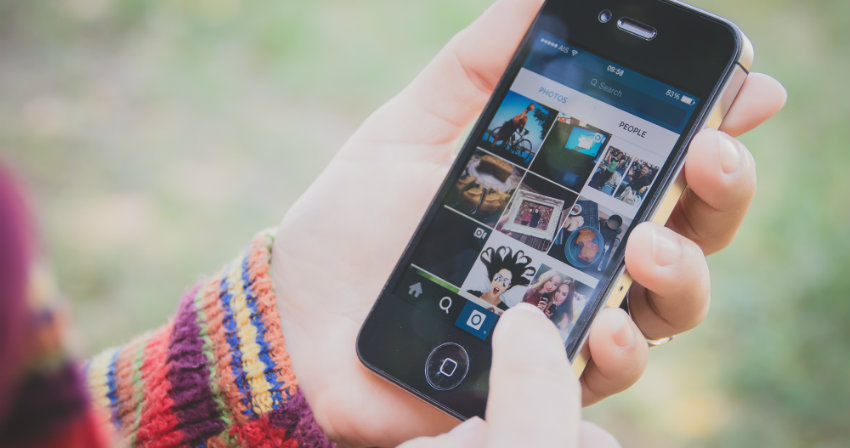 Now that you have mastered the basics of Instagram, the next step is to find posting styles that work for your business and engage your followers.
There is more to Instagram than taking a picture, slapping on some hashtags and waiting for people to like it. If you want to build your followers, earn sales and create brand awareness, you need a content strategy. So to get you started, here are 5 Instagram posting styles to get any small business started on Instagram.
1. User generated content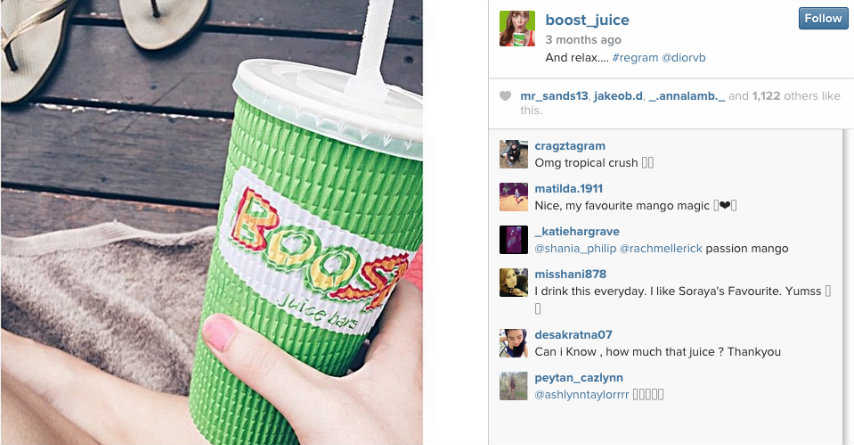 These posts are easy to get your hands on and a great way to share positive reviews of your product or service. Simply search any hashtags you have used in the past month (remember to get permission to share the pictures first). Boost Juice is fantastic at using this type of social post; they even built a whole campaign around it!
2. Displays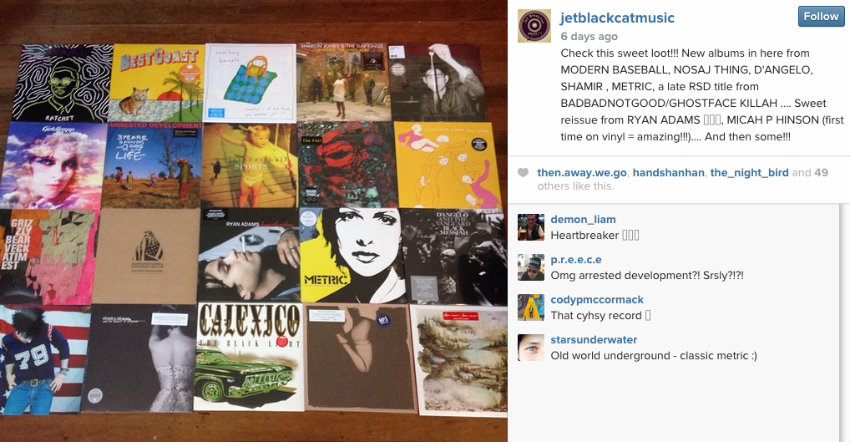 If you've got it, flaunt it! Just received a new delivery of stock or getting ready for a big sale? Then tell your followers. The people that follow you do because they are interested in your wares. So why not reward them with a sneak peek? Hint - these posts are great to test out some hahtags on, as well.
Our friends at Jet Black Cat Music have got this posting style perfected. It also helps that their products are so nice to look at.
3. Ask questions
Need a name for a new product or want to know what people think of a new line? Ask them. This is a great way to get your followers interacting with you. Plus if there is the incentive of free stuff, you are probably going to get some pretty good answers! Have a look at how Doughnut Time went with their "What shall we call it?" post.
4. Quotes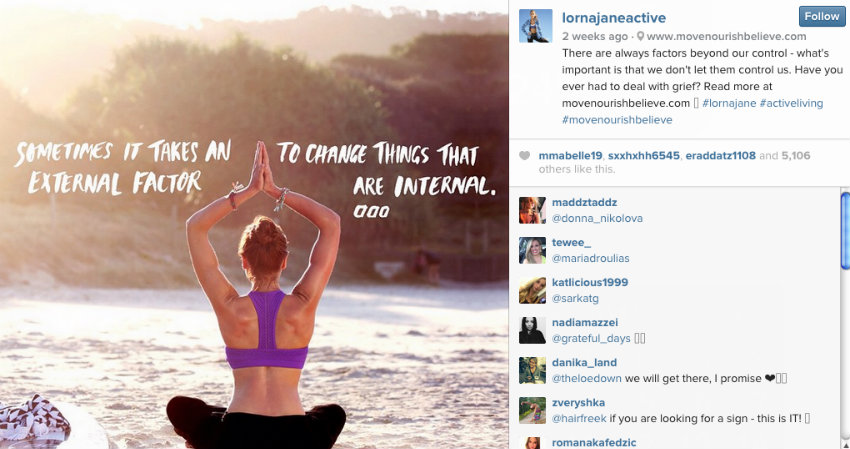 This type of post is super easy and there is so much content already out there that you can use. They are a great way to add a little humour to your news feed or some Monday morning inspiration. If you are ever stuck and need a little Instagram inspiration, Lorna Jane are hands down leading the charge when it comes to motivational posts.
5. Exclusive offers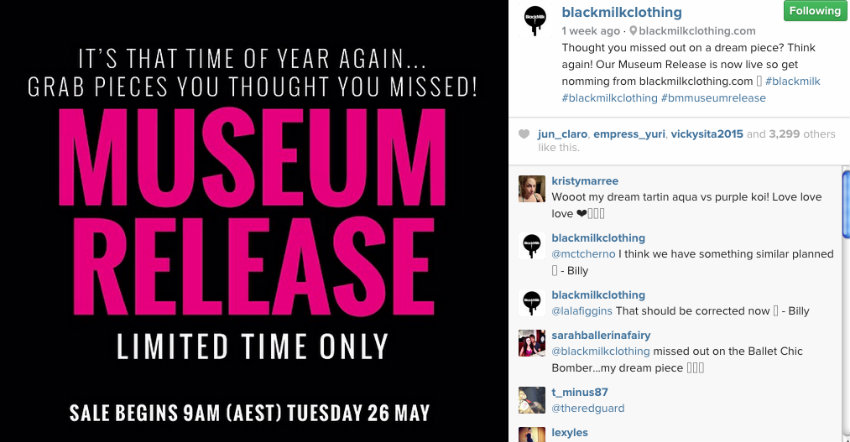 Got a one-of-a-kind product or end-of-line items on the racks? Set them out and create a post. Use buzz words like #lastchance #oneofakind #mustgo and/or #limitedtimeonly to get people interested. Black Milk Clothing do this quite often as they only release limited stock in each of their ranges; and as you can see by their comments section, it creates a frenzy!


For more posting ideas, check out what your competitors are doing and adapt it to your products. Alternatively, have a look at brands you are a fan of, and what draws you to their feeds.
Check back next week for part 3 - Instagram posting for individuals.
* Instagram Explore Image via Shutterstock