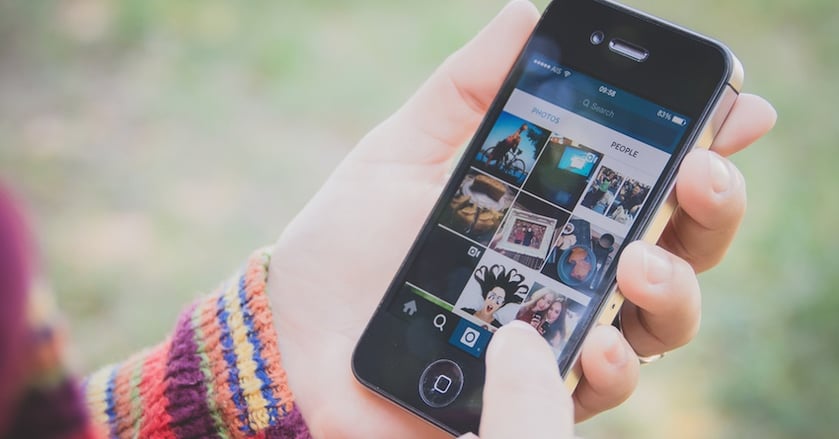 When I wrote an article two days ago asking just when self-serve Instagram ads would become available to all businesses, I certainly wasn't expecting the answer to come so soon.
If you own a business and have been eagerly awaiting the arrival of self-serve ads, then you'll be happy to hear that they're currently rolling out to businesses of all sizes around the world. Instagram hopes to have its self-serve ad tools available to all by the end of this month. So if you can't access them just yet, you shouldn't have to wait too much longer.
What to expect from Instagram ads
For many businesses, the rollout will represent the first time they've had the chance to advertise on the platform. So it's worth noting what features will be made available once they reach you:


You'll be able to upload landscape photos and/or videos for your ads
For advertisers, they will be able to upload videos that run for up to 30 seconds in length (versus the default 15 seconds) so they have more time to tell a story
Delivery and optimisation tools will be available to manage and drive the performance of campaigns across Facebook and Instagram
You will be able to include calls-to-action with your ad, including options such as 'Shop Now', 'Learn More' and 'Install Now'
There will also be a new premium product called Marquee, which will help brands drive mass awareness and expand their reach in a short time-frame (e.g. for events like movie premieres and new product launches)

There is, however, no word on Instagram's carousel-style ads that the social network had been testing. We'll have to wait and see if they're included once the self-serve ads hit here.
How to access them
While you will be able to create Instagram ads on your own soon, there are two important prerequisites: 1) you must have a Facebook ad account, and 2) you will obviously need to have an Instagram account. The reason for this is because the self-serve ad tool works via Facebook's own Power Editor, which allows Facebook users with ad accounts to handle all of their Facebook (and Instagram) ads in one place.
As long as you have both of the above, then you should be able to start setting up your own Instagram ads once they become available. From my testing, it doesn't look like Instagram ads have become available in Australia (or at least for the accounts associated with my Facebook account), so there are no current screenshots that can be provided. However, it's a safe assumption that the setup will be relatively straight forward. Whether or not you'll one day be able to set up ads directly through the Instagram app remains to be seen.
If you're interested in the idea of creating Instagram ads, then it's probably worth jumping into Facebook's Power Editor now to familiarise yourself with how it works. That way, when you do have access, you won't have to spend additional time learning how to navigate Power Editor.

Are you happy that Instagram's self-serve ad platform is here (or nearly here)? Share your thoughts in the comments below.
* Instagram Image via Shutterstock