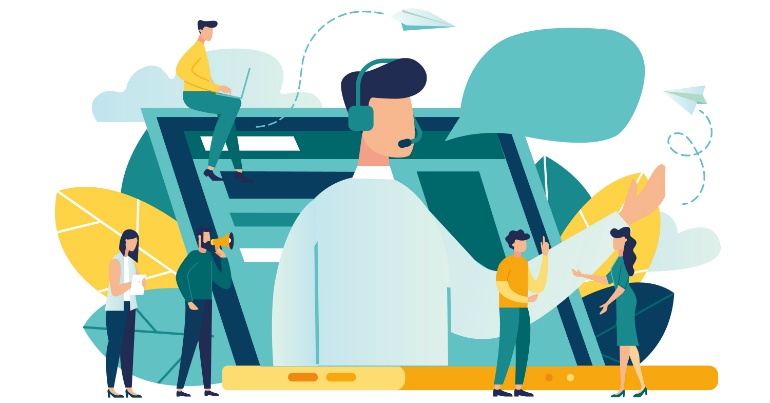 Customers are the basic lifeblood of any successful business, which is why it is so important to be able to hold onto them.

Regardless of what your business is, being able to have a constant set of returning customers plays a massive role in keeping your business alive. As they are important, you need to take measures to keep them invested in your business and brand as a whole.
In today's blog, I will offer some key tips that will help you achieve this very objective.

Maintain a dynamic website
Ensuring that you keep your website fresh is a great way to keep people coming back to it, including past customers. When you think of sites like Facebook and YouTube, one of the elements to their success is that their sites never stay the same. On Facebook you'll see frequent updates from friends and on YouTube you'll see new videos all the time.
While you'd never be able to create the wealth of new content on your website as what these two do, you can still keep it updated and changing enough to give people reason enough to come back. Running a blog on your site is one option, and I'll discuss that next. At its core, websites that strive to continuously offers it visitors fresh content on a regular basis will always drive both more new and return visitors than a site that remains static and unchanging.
Blog
One of the best ways to keep your website dynamic is by running a blog. By having one, you can regularly be publishing new material that gives your customers a reason to stay invested in your brand. It also allows you capture new traffic and leads, and improve your SEO.
The best aspect about running a blog is that it is very easy to maintain and is one of the most cost effective means of building a sense of authority for your brand. The higher quality your content is, the more likely it is people and other sites will share it. Also, by constantly proving your business's knowledge and offering people great content free of charge, they'll form a positive association with your brand. This includes your current customer base.
Social media
When someone starts following your business or brand on a social network, more often than not it's because they're someone who has done business with you before. With that simple fact in mind, it means that your social media accounts can become a fantastic platform for you to really converse with a base of customers and engage them in ways that were never possible before the emergence on social networks.
Having a social media presence is different from many other marketing approaches and, first and foremost, it's all about engaging with your audience. But if you want to maintain the interest of current customers, then engagement was always naturally going to be a large part of that.
Answer any questions someone posts on your social media accounts and create posts yourself that nurture discussion. Strong visual posts have proven to be a very popular choice with social networks over the past year and this trend is only getting stronger. What's important is that you remember social media is a great avenue for allowing your business to take on a more human face and really allow you to freely relate and talk with your customers.
Email marketing
Customers sit at an interesting end of the inbound marketing spectrum. That's because they've already made it through the sales funnel and have done business with you, so you don't have to approach them from an angle of them being a potential customer - they've already proven they can be.
With current customers, what you should be playing off in your email marketing efforts to them is their loyalty. How many products have they bought off you? What do they seem to care about the most? When you understand these factors, you can then use your email marketing efforts to reward them. When someone's a loyal customer, they deserve an exclusive special for that loyalty.
Importantly, you shouldn't be treating them like another sale. Of course, you shouldn't treat anyone like this. But when someone has already invested money in you and your business, you should express your appreciation. So this may be in the form of a personal thank you or an exclusive free item (kind of in a similar vein to the loyalty card concept).
Always nurture and thank those people who have made your business as successful as it is. That's how you'll maintain loyal customers.
Margin Media is an inbound marketing company based in Brisbane. We offer a range of digital marketing solutions to help your business increase its website traffic, qualified leads and customer base. To find out more about our services, give us a call on 1300 798 848 or visit our contact page.