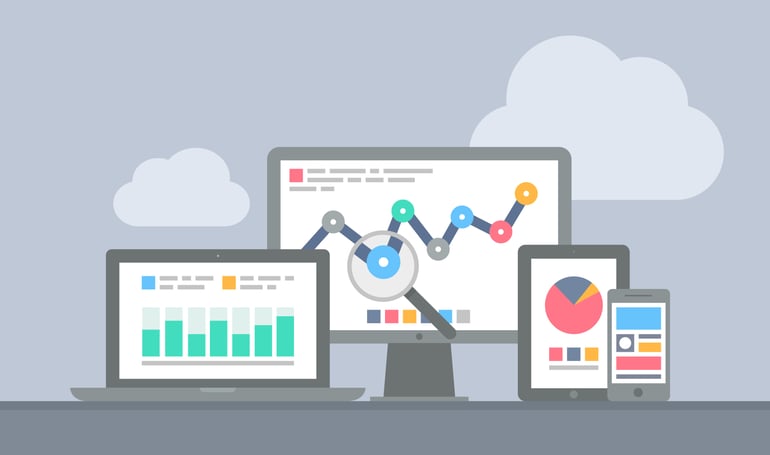 E-marketing may be defined as using email to market your message, products and services to potential and current customers.
As e-marketing is highly compatible with our digital lifestyles, businesses can now reach wider audiences more quickly and efficiently than ever before. Below we explore the benefits of e-marketing to determine how it can work for you and your business.

Cost effectiveness
One of the key benefits of e-marketing for businesses are the relatively low costs involved. Marketing online is made easy through the use of recurring templates which require only limited amounts of tweaking by a single employee.
Information can then be distributed near instantaneously and on a global scale with a simple mouse-click. Compare this to more traditional print campaigns which incur design, mailing, printing and distribution costs, and take a lengthier amount of time to reach their intended recipients.
The ease-of-use associated with e-marketing thus opens the door to other benefits, too. With information reaching recipients quickly, businesses can announce one-day sales that would otherwise be impossible with slower media channels, or simply maintain more frequent communications with their audience to establish customer relationships.
Marketing online also means that buyers may order and purchase goods even when your physical storefront is closed, or if you simply don't have one at all.

Tracking and personalised approaches
Many marketing platforms today offer tracking options which provide statistics pertinent to your online advertising practices. The knowledge gained from these services can then assist your efforts moving forward and allow you to make better, more informed marketing decisions.
For example, a high number of opened emails (and links within emails) could indicate that audiences are engaging with your marketed content on a regular basis. Conversely, if potential clients are marking your emails as spam or unsubscribing from your email list, then the effectiveness of your e-marketing campaigns could likely be improved.
There are many email marketing platforms and software that offer easy email building and design and also contact or subscriber data retention. Many also offer automation, meaning that you can send emails to customers automatically following an action they take on your website, like clicking on a 'Download PDF' call to action for example.
Combining stat-tracking with customer information and sales history also allows businesses to create personalised campaigns which target their audiences more directly. For example, if you operate a sports store, then someone purchasing golf attire might similarly be interested in golf balls or clubs.
Using e-marketing, your business can set up follow-up emails, to draw attention to these items and encourage cross-sell purchases. Then, as customers start to recognise that a business's marketing efforts are attuned to their particular interests, meaningful communications are forged between both buyer and seller, which can drive sales even further.

It's convenient for your targeted audience
Lastly, the interconnected nature of the internet allows for the advantages of e-marketing to extend to your customers, too. It's particularly unlikely and/or difficult for someone to pass on the contents of a print, radio, or television marketing campaign, forwarding an email to friends and colleagues is quick and easy to do. Moreover, these habits are already ingrained in our everyday business lives.
Consumers are also more likely to offer valuable feedback of your services online in a less-confronting environment, which can help improve your business. Conversely, a telecommunications campaign will generally produce unreliable information, as the direct nature of a phone call deters customers from being overly critical of your services/or put off talking to you entirely.
Here's a list of some of the top email marketing platforms you may consider utilising for your business. Most have free trials, but all have subscription fees following that.
1. Mail Chimp
3. Vision6
5. Drip