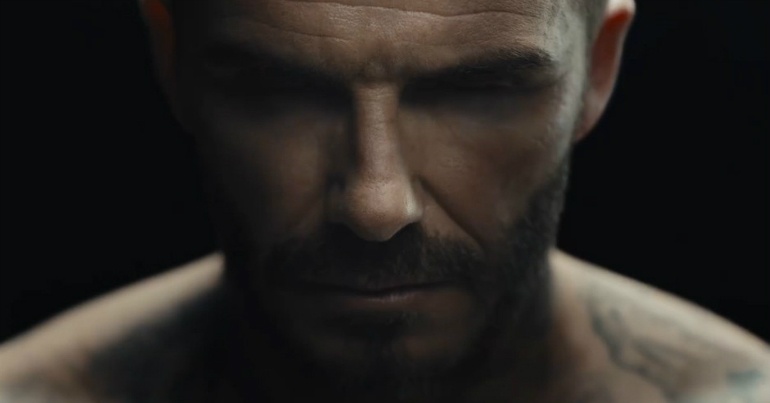 David Beckham's famous tattooed body becomes an animated canvas in the new #ENDviolence campaign launched by Unicef on Monday, with scenes of harrowing physical and emotional child abuse playing out across his body.
The powerful campaign aims to shed light on the long-lasting scars left on children who endure violence, both physical and psychological. While David Beckham chose to cover his body in tattoos of happy and important memories, millions of children don't choose to bear the marks of abuse.
It's an affecting and creative campaign that utilises two powerful marketing tactics: the use of an influencer and the leverage of social media.
At the end of the video, Beckham (a Unicef goodwill ambassador) says "Violence against children marks them forever, It's wrong. End it", and then encourages people to share the video on social media. Not only is this an effective marketing tactic, but it's a clever way of spreading their message of awareness across to a worldwide audience.
Using the footballer's familiar face to share their message shows how important a social influencer can be to a campaign; using his famous body (which has fronted well-known underwear and perfume campaigns) for an entirely different purpose. We've looked at the power of influencer marketing before and the ability to reach more people in a genuine way with the help of a familiar and trustworthy face. It's a growing marketing tactic for many different business types, and one helped along by tools like Tribe.

The campaign is quickly racking up views on YouTube and the hashtag #ENDviolence has over 92,000 mentions on Facebook and over 26,000 on Instagram. And it's still early days.
Unicef put out a call for information from children around the world for the campaign, using it's online U-report tool. The text message based social platform allows children to share their voice and experiences about abuse they or those close to them have gone through. It's a good example of how social media can be used for good and the feeling of community that can be fostered through social sharing.
Not only is the campaign creatively striking and thought-provoking, but it's a great example of influencer and social media marketing done well.
You can learn more about the campaign and David Beckham's continual work for Unicef here.