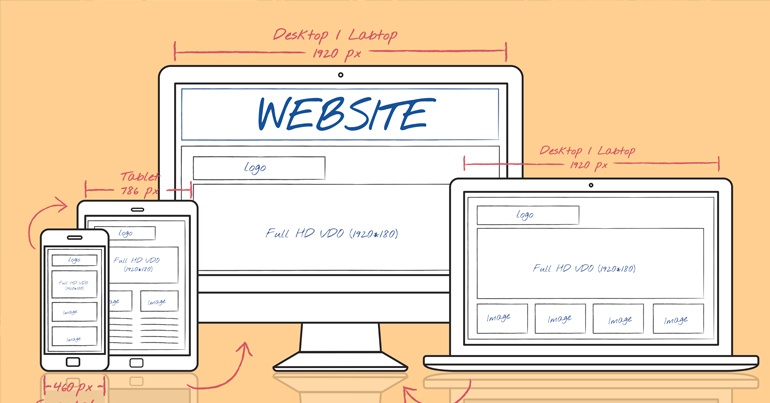 Your website acts as your online real estate, displaying who you are and what you business is about. But like any homeowner, you want to optimise your space, making every inch work for you.
There are thousands of bad websites out there, with some needing an entire overhaul (like the ones from that list). But sometimes it's the little tweaks that will make all the difference. Are you trying to get your website to work harder for you and boost customer acquisition?
These 11 website design hacks could help:

1. Make CTAs pop
If you want your website visitors to do something, like "Request a quote" or "Buy now" then you need to make sure they know it.
Make your CTAs stand out, that way no-one will be confused about what they need to do next. There's nothing worse than trying to navigate a website with no clear direction.
Use contrasting colours to make CTAs pop, make sure the wording is descriptive (eg. "Sign up for weekly email alerts") and make the message actionable.

2. Use dot points
The benefits of dot points are:
They stand out amongst other text
They are short and easy to read
They communicate a lot of information quickly
They highlight that information as important
Here's a good guide to writing effective dot points.

3. Shorten paragraphs
In the same way that dot points are short and sweet, shortening paragraphs make them easier to read for website visitors.
No one is going to spend their time trying to read a large chunk of text on your home page. They'll see the text and either keep scrolling or give up entirely.
Make your paragraphs work hard. Only include the most important information and be succinct with your words.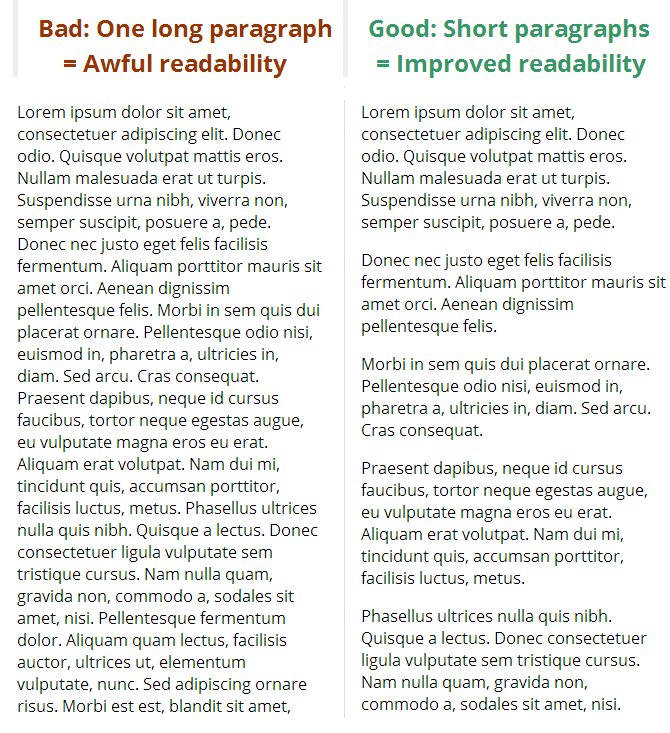 4. Hide navigation
This applies largely to landing pages. Hiding the navigation means visitors can concentrate on what's on the page (ie. your offer, images, or a form) without the distraction leading them away from the page.
This will dramatically increase conversions and ultimately sales on your website.

5. Use only the best images
This one is a no brainer. If you use low quality, blurry, irrelevant or stock images on your website, you'll immediately look unprofessional.
Make sure all of your images are high resolution, clearly related to your business, and show the subject of the image in the best light.
This is particularly important for eCommerce websites and product images. As much as 67% of consumers look at the quality of the product image before buying a product online.

6. Blog about it
Blogs kill two birds with one stone. It is great for boosting the SEO of your website, which drives more traffic to your website, and while doing so, boosts your leads.
Think about topics that people will find interesting and helpful in your industry and blog away. The more content you generate and share (particularly when you're starting out) the better.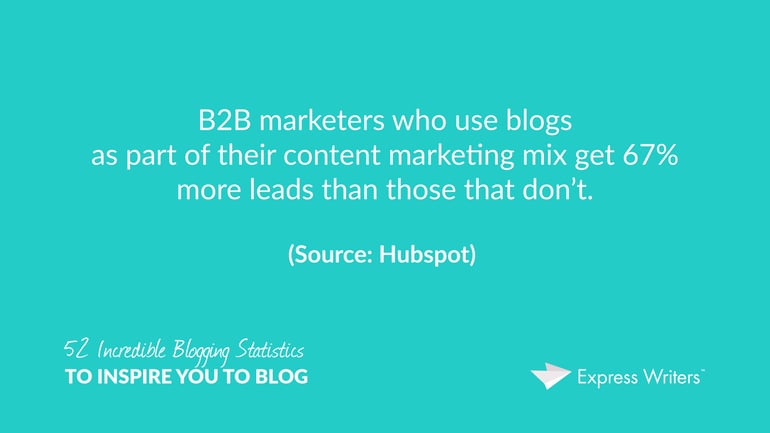 7. Put important information above the fold
Above the fold refers to what is visible on your screen before scrolling down. This is your prime real estate. It's what visitors will see first and shape their first impression of your business website.
Your website visitors should instantly see your value proposition above the fold. Make sure you add at least on CTA above the fold. Your best and most compelling content should go here.

8. Utilise whitespace
This one is probably the easiest of the list. Use more nothing. Have more space between elements on your pages and give your content room to breathe.
Whitespace makes your pages easier to read and comprehend. Clutter will only confuse visitors and take away from your most important points.

9. Make it mobile
Making your website mobile responsive is a must. Mobile and tablet device users has now surpassed desktop users, and more and more people are researching and buying via their mobile.
If mobile sites are slow or unresponsive, people will abandon it in less than 4 seconds.

10. Focus on UX design
User experience design (UXD or UX) is about making websites in accordance with how people will use them. Design them to be usable, accessible, logical and a pleasure to use.
Not only will UX design make your website look more credible, but it will make your website more memorable.
Here's some great UX design findings and guidelines.

11. Try live chat
Live chat is one of the more complex website changes in this list, but it has proven benefits.
eMarketer reported that 62% of customers are more likely to buy a product if live customer support was available on a website.
For live chat to be effective, you need to have it available 24/7. This is going to take some of your time and resources, but it can drastically improve the sales you generate from your website.