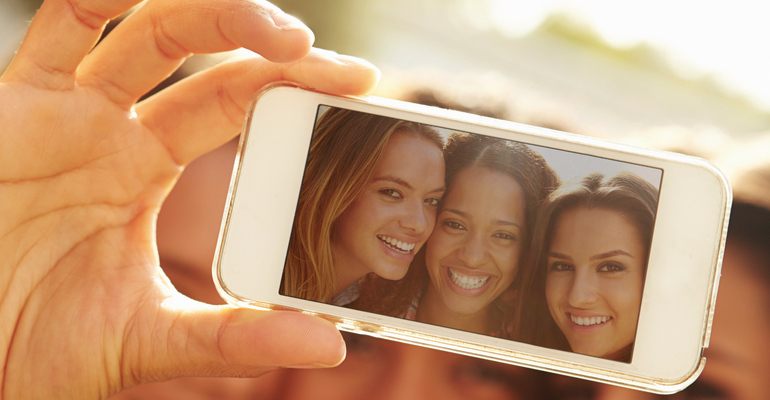 Facebook, Twitter, EDMs...it seems you're juggling a few different platforms as part of your digital marketing efforts, and now Snapchat is the hottest thing to get into, but it seems a whole other ballgame, is it worth getting into Snapchat for your organisation? In this post, we take a closer look at Snapchat, and how you could use it to bring your brand to another level.
What is Snapchat?
This app allows users to send images and videos to each other that will disappear after being viewed. Messaging apps are the latest powerful marketing tools and Snapchat is at the top of the list to be used thanks to its unique features and significant reach across an audience of millennials. This platform has a 100 million active users and counting, all captivated by 10 second snapshots.

Why would an organisation want to get into Snapchat?
Temporary content commands attention
. Having a set time limit also serves to command the attention of viewers by forcing them to consumer the content quickly if the want it all.


Followers are a committed audience
. Following Snapchat works differently from other social media apps. Followers have to seek you out directly via username or QR code, rather than search profiles. This means that any followers a brand has, are actually interested and engaged already to learn more.


Millennials are less affected by traditional marketing.
This audience respond more favourably to authentic content, and Snapchat allows companies to showcase their authentic personalities.


Tips for designing your Snapchat Strategy
Build content specifically for this platform.

For example, make users feel like insiders by providing content that's not available on any of your other social channels. By providing exclusive content for your Snapchat followers, you create a sense of trust and attention.
Embrace the temporary nature of Snapchat.

The disappearing nature of messages forces users to view it while they can. For example, the HBO comedy "Girls" treated fans on the platform for a special insider experience by using Snapchat to stream teasers of the new season not aired anywhere else.
Develop your 'teasers'.

Show some behind the scenes content of your brand or product - users love viewing 'unseen' content, and then connect to a brand on a personal level. 'Teasers' can get your customers excited before a launch.
Quick and memorable.

Since yours snaps are at a max 10 seconds long each, your have a short window to capture your customer's attention and effectively deliver your message, that means you have to sit down and think about what exactly it is you want to push - create content that's easy to engage with and sticks in your audience's memory.
Multi-story telling effect.

You can create a succession of videos (each 10 seconds long) to tell your brand's story in a more unique and interesting way.
Partner with influencers.

Tap into the power of brand advocates and influences with Snapchat takeovers. Letting them create stores will enhance your brand's personality and make your account seem less promotional and more authentic.
Over 7 billion stories are viewed every day and with over 100 million global active users, Snapchat is set to be one the social media and messaging app giants. The best part is that your content doesn't get buring within a timeline, it's available for 24 hours and that's it, how's that for attention grabbing? What do you think about Snapchat? Do you use it?