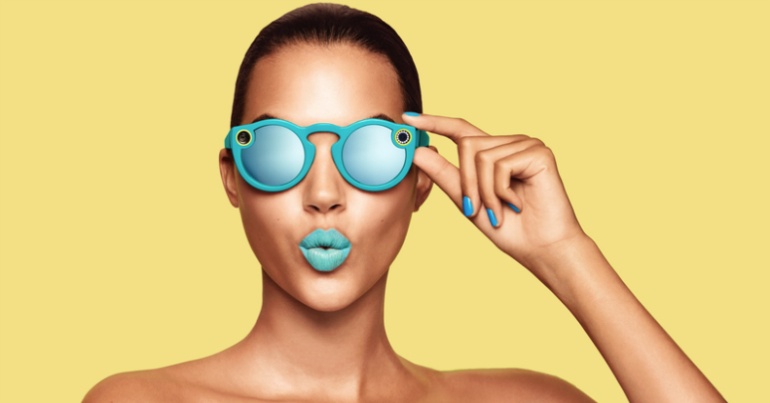 Snapchat announced a few days ago that it will launch a new product into the social stratosphere. The very "on trend" Spectacles are essentially video camera-equipped sunglasses that allow you to shoot 10 second videos and instantly upload them to Snapchat.
As well as the new Spectacles, Snapchat used the announcement to also launch their new branding, with everything now under the umbrella of Snap Inc.

Snap Inc. are clearly set on world domination (well not really), but they are showing that they're not content to just sit back after the popularity of the video sharing app. They are cementing their place as one of the new social media powers by branching out, but will it work?
Spectacles might seem like a very timely idea, but given the flop of Google Glass back in 2012, it is quite a risky venture. Unlike the ridicule Google Glasses got from the media and consumers, which lead them to pull the glasses off the market, Spectacles seem to be getting mostly thumbs up.
However, they haven't entirely escaped criticism. The Next Web has called the glasses "a joke" and says they prove people will buy anything. The biting opinion piece goes on to describe the product as a "one trick pony" without staying power.
As they haven't become available to consumers yet, it's hard to say how the product will be received. But despite some people lampooning the childish design, you have to admit that some features are pretty cool, like the circular video format that allows you to play it in full screen at any orientation, landscape or portrait.
Here's what @Spectacles means by "circular video". Such a simple well-executed idea. pic.twitter.com/NGZ8GTy1CP

— Ernest Ojeh (@namzo) September 24, 2016
They will cost snapchatters US$130, and come in three different colours: black, teal, and coral. With a 115-degree lens built into the sides of the glasses, they shoot videos from your perspective and upload them to the Memories section of the app.
How do you feel about spending $130 to Snapchat on the fly?