If there's one thing social media has done unlike any other online platform, it's creating the ability to have global discussions in a way that feels more localised.
It doesn't matter that you live tens of thousands of kilometres from someone else, you can see what they have to say, share their thoughts, or even start a deeper discussion with them - all while sitting on the bus as you head home for the day. The amount of connectivity that social media drives is incredible, but it also means millions (if not billions) of posts and opinions come through every single day.
When wanting to give an impression of how substantial a particular social media-based discussion has become, heat maps are proving an increasingly popular option. They come in numerous varieties, but Twitter heat maps have certainly been the key type to take off. One example is the 'one million tweet map', which anyone can access to see how often people are tweeting around the world and the top trending topics they're tweeting about. It can be viewed as a cluster map or a heat map.
Cluster Map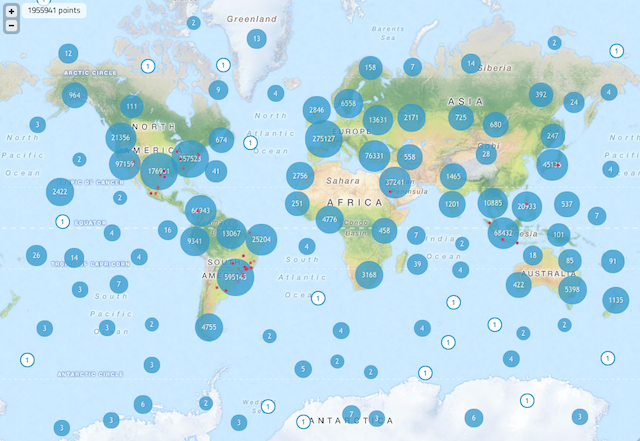 Heat Map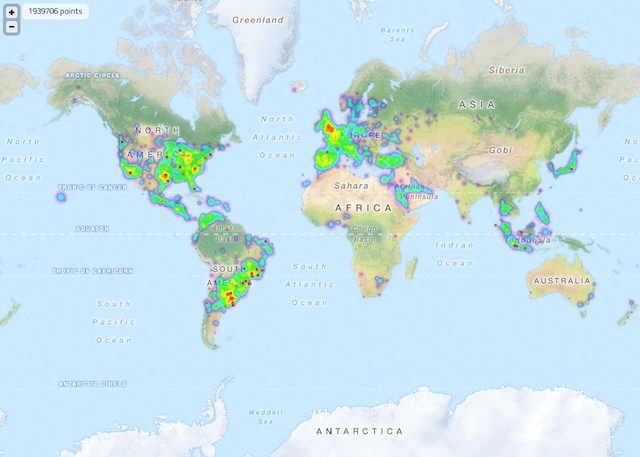 While the Cluster option provides a distinguishable number related to tweet activity, the heat map allows for a far more specific indiciation of where Twitter users are most active. In Australia, for example, you notice the east coast is more active when it comes to sending out tweets. In the US, parts of the west coast are active, but its the east coast and Midwest where Twitter activity is more pronounced. Unsurprisingly, a key discussion in the US today is Thanksgiving.
Heat Maps for specific events and discussions
One of the key reasons for the use of a social media heat map is to provide an idea of when and where specific conversations are/were at their peak. Regarding the recent decision surrounding the fatal shooting of Michael Brown in Ferguson, Missouri, Twitter exploded at the moment the decision was passed down. You can see this in the heat map below surrounding mentions of '#Ferguson' or the keyword 'Ferguson' on its own.
During G20, QUT created heat maps based around discussions of the attending countries and their leaders. Ultimately, heat maps can provide invaluable data into understanding what people care about. In the instance of G20, US President Barack Obama was a big talking point. In the case of the Ferguson shooting, the controversy over Officer Darren Wilson not being charged for killing Michael Brown understandably caused outcry both online and offline.
Away from the more sobering reasons why heat maps may play an important role in this day and age, they can also be used by brands to track trending conversations and to understand where exactly these conversations are taking place. With customised social media heat maps, a brand can even track the success of a particular online campaign they're running. Then, of course, heat maps can be included in performance reports to give a visual representation of how far of a reach a specific campaign or marketing effort had, and the peak periods for such efforts.
If you'd like to keep up-to-date on the latest marketing and tech news, be sure to subscribe to our blog via email. You can find the subscription box to the right on this page.
Margin Media is an inbound marketing company based in Brisbane. We offer a range of digital marketing solutions to help your business increase its website traffic, qualified leads and customer base. To find out more about our services, visit our home page.