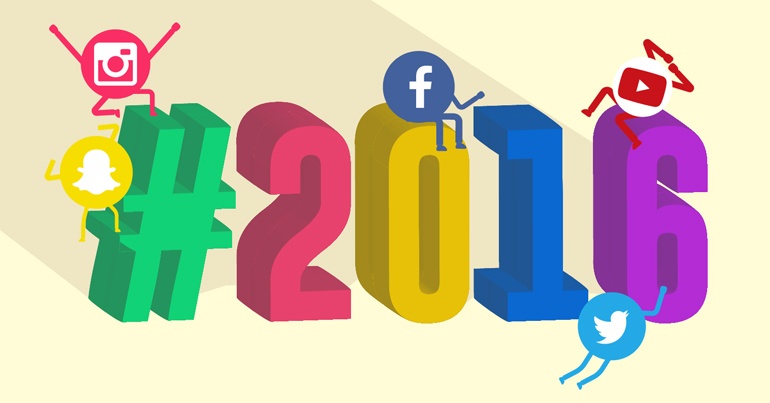 There were a lot of changes and advances in social media during 2016, some proved to be very successful...while others were quickly forgotten.
In this blog, we will review the year in social media from a marketing perspective and then give you an idea of where things are headed for 2017.
So let's get started...
Big changes
Social media becomes the new TV for advertising
As predicted, 2016 saw social media skyrocket as the preferred channel for people to not only communicate and receive news, but also to research and shop online. More and more brands made the move to social media to advertise and connect with their customers, with it proving to be more popular with brands than traditional TV advertising.
Digital ad spend in the US officially overtook TV ad spend in 2016, with research showing the spend on digital advertising at approximately $72.09 billion, while TV spending was at $71.29 billion. Although it may be a marginal difference, it marks a big change in the world of advertising and marketing.
TV viewership continued to decline throughout the year, and social picked up the slack. TV ratings in the US were down 40% among teenagers and younger twentysomethings. You only have to look at how people watched the recent US presidential debates to see where viewers are moving.
The second debate had 63 million TV viewers, whereas 124 million viewers tuned in on YouTube, 3.2 million tuned into Twitter's livestream, and Facebook's Live broadcast partnership with ABC News got over 7 million views*.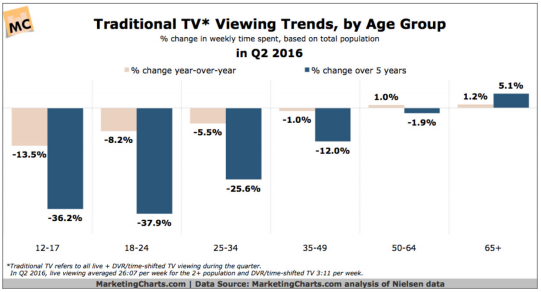 However, Coca-Cola caused a bit of an upset to the theory when Marco de Quinto from Coke declared that:
"TV advertising for Coke was still the indisputable heavyweight for delivering the highest return-on-investment from advertising across any media channel - US$2.13 for every dollar spent on TV versus $1.26 for digital." - AdNews
It appears the big brands are still spreading their ad spend over multiple media formats, rather than prescribing to the social mantra. But these big brands can afford to continue with TV marketing, smaller businesses on the other hand have budgets better suited and more effectively put towards social marketing.
Instagram Stories made a big impact
Instagram caused a bit of controversy when they introduced Stories in 2016, with the feature looking suspiciously like Snapchat's time-limited image and video format.
Stories launched in August and was very quickly adopted by users. The similarity to Snapchat helped Instagram's winning formula. Stories now has over 100 million daily active viewers, which is around ⅔ of Snapchat's daily active viewers*, and it's only been around 4 months.
The benefit of Instagram Stories is the free Explore feature. While Snapchat makes it notoriously difficult to discover new brands, posting regular Stories makes it easy for people to find you in the Explore section, increasing awareness, followers, and eventually leads.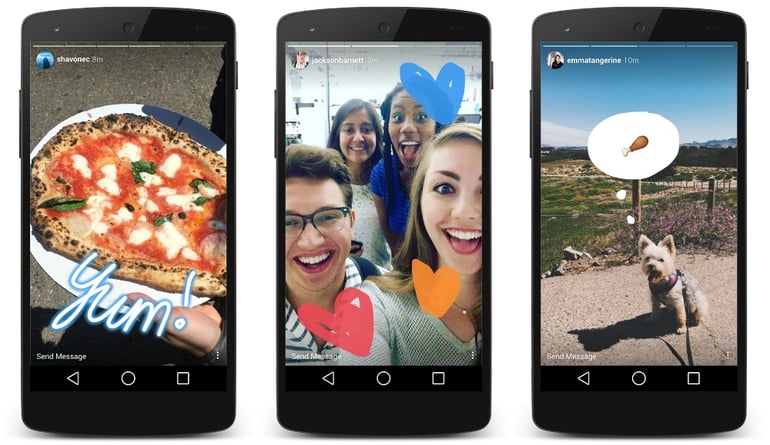 User-generated content might not be the king of content
User-generated content on Instagram has long been the most "trusted" form of content. People respond in greater numbers and more favourably to content they believe is sourced from customers or other users, rather than branded content.
However, for all the furore, user-generated content only accounts for about 4%* of engagement on Instagram. There is still a lot more that can be done to maximise engagement through user-generated images and there is a definite move towards this for 2017.
Dark social is growing
Dark social continues to grow and marketers are still in the "dark" about capturing and tracking data on it. Dark social refers to the sharing people do on non-public platforms, like Facebook Messenger, WhatsApp, Twitter DM and email and text.
Monitoring and tracking what people share on these channels has proven to be difficult for marketers. Research shows that up to 70% of social sharing happens on Dark social, so it's a problem that can't be ignored.
Web traffic from Dark social often gets categorised under "Direct" visits, rather than it tracking from social channels. But there may be a way around this with hash fragments. Adding these little bits of javascript to your website means that every visitor to your site is automatically tagged with a unique ID and hash fragment so you can track how a piece of content is shared across social, including Dark.
To get a better understanding of hash fragments, head here.

Crunching the numbers
There were some big changes to social ad spend in 2016. As we mentioned before, this year saw TV ad spend in the US fall behind that of digital. And within digital, the major players were Facebook and Google, with the two owning 76%* of internet advertising growth.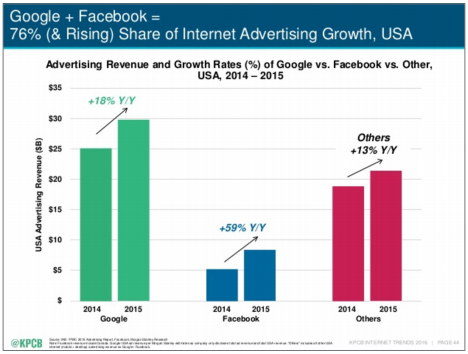 It's clear that marketers are backing the mixture of social and search strategies to build online brand awareness.
But unfortunately with the move towards the two big ad players, more and more people are turning to ad-blocking to remove these ads. The number of ad-blocking users on both desktop and mobile has risen exponentially since 2013.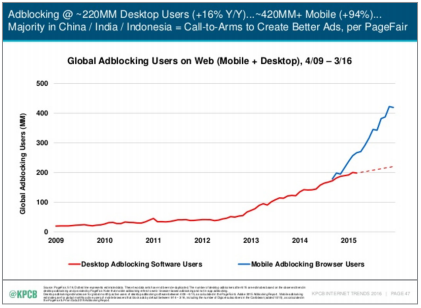 Mobile particularly has seen a dramatic increase in ad-blocking software, and given the move towards a mobile culture, it's not surprising that people are taking countermeasures against the influx of advertising.

Where are things going in 2017?
2016 is almost over and the numbers are in. There were quite a few changes to social platforms:
From Instagram Stories, to Twitter making changes to its video length and text restrictions, Facebook launching its Live video feature and Workplace, Snapchat made it's mark amongst younger users, and chat bots on social became the new customer service cornerstone.
But what can we expect in 2017? Here's a few things that will (and should) happen in social marketing:
A focus on clearer and more accurate audience research and target persona creation.


A shift towards better data tracking and ROI with new software advancements.


Brands developing a more discerning choice of social platforms for their needs.


Social automation, but not too much. Brands can save time and money with social automation, but should also keep up with spontaneous posting and customer communication and engagement.


A focus on visual content on all social platforms.


A move away from salesy posting and a focus on genuine brand personas.


And lastly, these powerful marketing trends.
*Data sourced from the 2017 Social Marketing Planning Guide by Simply Measured.