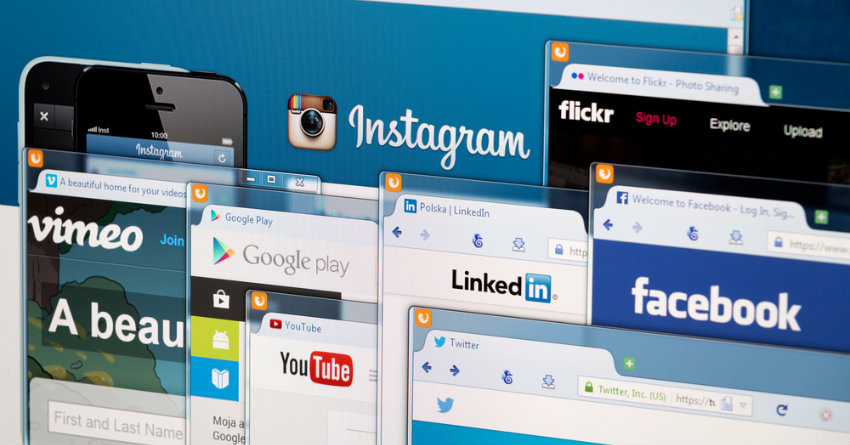 Read time: 5 - 6 minutes
Facebook, Twitter, Instagram, Google+, YouTube, Pinterest, LinkedIn. There are a stack of social media platforms online now, from the biggest players in the field to the smaller niche sites. With this many options available to businesses, how do you know which one is the right one?
Unless you have a dedicated social media coordinator, it is just too hard and too time consuming to be across all the possible platforms. That's why it's important to pick the social media platform that will be most effective for your business and give you the most return for your time and effort.
Facebook
Who should use it? Everyone! If you only have time for one social media platform, Facebook is probably the one. This is for a number of reasons, but the main ones are that Facebook is by far the most popular social media site (the Australian Internet and Social Media Statistics shows that 60.53% of the Australian population are on Facebook, or approximately 14,000,000 users) and allows a direct line of communication to potential customers, making it perfect for B2C communication. The sheer reach of Facebook makes it an excellent tool to share content and build your online presence.


What to post? Anything related to your business, though posts with pictures get far more engagement than text alone. The trick with Facebook is to find a balance between advertising your business without making your page look like an advertisement. The best way to do this is to engage conversations, ask questions and share content. Facebook is well positioned to engage in conversations and ask questions through its linear response format.


When to post? While traffic is steady during work hours, the peak times are the morning and afternoon commutes and after work hours. Posts once or twice daily should be plenty.
Twitter
Who should use it? Due to the briefness of the messages on Twitter (the primary feature of Twitter is that messages are limited to 140 characters) it is best suited to marketing, sports, publications and media and B2B industries; basically any field where getting the message out quickly is important. Twitter is tied to breaking news, minute to minute updates due to the shortness of its messages, making it an important tool to any business that has a finger on the pulse of their industry or wants to share with or update followers quickly.


What to post? The important stuff, since you're limited to 140 characters. Any links that lead away from Twitter will take up character space, so be efficient with word usage. Twitter is good to start, join or lead conversations, as well as directly interact with brands and customers.


When to post? Similarly to Facebook, peak times are the morning and afternoon commutes and after work hours. Since Twitter is important to provide timely updates, post as anything important is happening.
Instagram
Who should use it? Any business where images are essential, such as lifestyle, food, fashion, architecture, etc. If what you do looks good, then take a picture of it and share it on Instagram. It also dominates the younger demographic, so if your business is looking at the 18-29 year old market, they're probably on Instagram.


What to post? Pictures! Instagram is unique in that while it can be viewed on a desktop, any pictures posted on Instagram must be through their mobile app. It allows for visual content, including short videos, so there is plenty of room to be creative and make the most of the various filters and options available. Use the pictures to share behind-the-scenes images of what makes your business unique, or share moments that make your business exciting to get followers excited. A great feature of Instagram is the ability to connect Facebook and Twitter accounts so that content is automatically shared across the platforms, making it easy to spread.


When to post? Same as before with Facebook and Twitter, though there is more activity on weekends, so consider posting once a day during the week, and more on a weekend if there is the content.
LinkedIn
Who should use it? B2B, recruiters and job-seekers. Since LinkedIn is regarded as the "professional social network" it is the digital version of the old fashioned idea of networking where people and connections to other people are the name of the game. The benefits to recruiters and job-seekers should be obvious, as the whole network is a way of promoting yourself and your work achievements (as a job-seeker) and being able to browse through potential employees and look at what they've done in the professional sense, like an online resume (for a recruiter). As for B2B, organisations themselves are present on LinkedIn, and can provide a connection in a more professional setting to help attract clients.


What to post? That depends on who you are. If you're looking for a job, post all of your qualifications, previous experience and achievements. Recruiters should be posting what they are looking for in a potential employee through job descriptions and postings, and businesses should post their description and what they're about. And don't forget to join Groups based around your field of expertise and career interests.


When to post? Most LinkedIn users aren't usually logging in daily, so a few times a week is plenty.
Of course, there are a lot more social networks out there, but these four are the biggest in Australia. Between them, you should be able to find the right mix and balance that will help grow your business and help make the most of the opportunities provided by social media.
*Social Media Tabs Image via Shutterstock