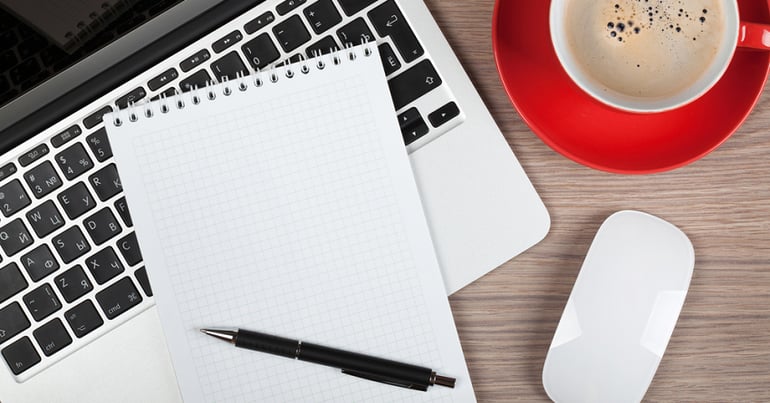 Copywriting and content marketing aren't the same, but they're often used in the same context, which makes the terms highly confusing. In this post we point out the differences of the two and share some tips on how to marry the terms – nowadays content marketing and copywriting should be done together.
What are they?
According to Copyblogger, content marketing means creating and sharing valuable free content to attract and convert prospects into customers – and customers into repeat buyers (e.g blogs, podcast, email autoresponders, etc.)
Copywriting, on the other hand gets a reader to take a specific step (a call-to-action). Sometimes that's making a purchase, but it can also be subscribing to an email list, signing up for access to a content library, or calling for more information e.g sales pages, ads, direct email, etc.)
The secret is to combine them both, as Social Media Today shares: Copywriting is to Content Marketing What Eggs Are to Cake.
Online Content Copywriting:
Business2Community news shares that effect content marketing AND copywriting have the following attributes:
Headlines that grab reader attention and make them click through to read more.
Headlines that are clever and offer reader benefit making them want to read more.
Content that builds up trust, authority and brand identity.
A website that gains positive social attention and proves to readers it is the place to read and keep reading.
Content with a clear call to action that tells readers what steps they should take next – such as signing up for updates, visiting a social media profile, etc.
Tips to marry the two
Get real. Only advertising people like advertising. If your content looks like an ad, it will be overlooked or thrown away. Make your "advertising" too valuable to throw away by wrapping it in wonderfully beneficial, readable content. Focus on helping out your audience, rather than direct selling. Really good content is unsurpassed at building rapport, delivering a sales message without feeling "salesy," and getting potential customers to stick around.
Think of your humanity. Content marketing can support your SEO efforts, but don't make the mistake of writing purely for search engines. Always write for people first, and then make your content search-engine friendly so new readers can find you.
Be generous. Offer valuable, free content mixed with paid content so readers have a reason to stay on your site and explore.
Be conscious of readability. Copywriting provides the writer content and content marketing will help provide the intention for what the copywriting is for and how it will be delivered. When you do both together, you need to be aware of online readability:


Don't use complicated sentence structures.
Value the use of white space.
Scanability – can someone glance over your copywriting and get the overall message of the content?
Don't use long words.
Avoid technical/industry jargon.
Use common words what people use in everyday conversation – the key to great copywriting with content marketing in mind, is relate-ability.
Create simple sentences – too long of a sentence or rambling makes an online reader lost interest fast.