It's hard to believe that 2014 is almost over, but all of us are now looking foward to what 2015 has in store.
2014 was a big year for Margin Media, and to celebrate we've put together a list of our top 10 blogs from this year (based on views). As you can see, whether it was about marketing, technology, or the social issues facing the online world, our top 10 covers a lot of ground.
As lead copywriter, I'd like to take this opportunity to thank all of those who have been reading our blog over the years, as well as all the fantastic writers who contributed their work and time to the blog throughout 2014.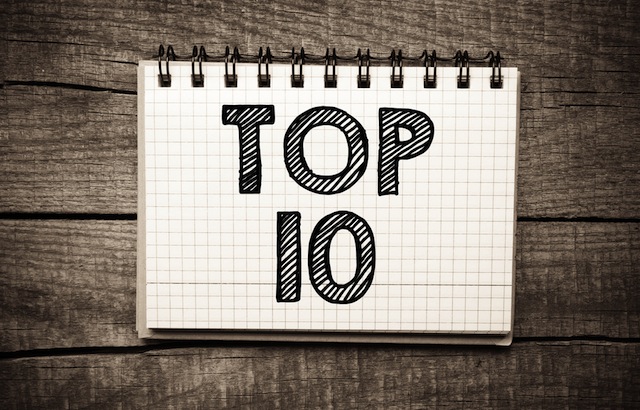 We all want to reach as many people as possible on Facebook, but how do we do this without paying Facebook to boost our post? Each organisation will have different objectives on Facebook, but there is one objective we all share - brand awareness. We want as many people as possible to know about and engage with our brand. In this article, we looked at how we managed to achieve this for one of our clients, AAA Backstage, by creating a post that reached more than 10,000 Facebook users. Read More.
Back in August, we listed five of the most noteworthy PR disasters that had occurred on Twitter. Now you can look back at them, from accidental racist tweets to pornographic photos (photos not included). Read More.
All businesses should know by now that they are severely limiting their image by not engaging with social media. Whether you're adding it to an existing marketing mix or using it as the foundation for a new venture, Twitter, Instagram, YouTube and Facebook are now often a determining factor in a company's success. Read More.
When Costco had its official Brisbane launch earlier this year, the company managed to create a huge amount of buzz around the event by understanding what an Australian audience wanted. It wasn't just a simple manner of bringing an American chain to Australia - they had to localise their operations to reflect our tastes. Read More.
Here are the 7 web design trends we thought would take off in 2014. Take a look at the list and give us your opinion. Did we get it right? Read More.
When former model and TV personality Charlotte Dawson committed suicide earlier this year, it brought the ever-confronting problem of cyberbullying to the fore. As the debate of how to combat it continues, there are important steps you can take to protect yourself and your children from the damaging behaviour of online bullies. Read More.
Robin McGraw, the wife of television personality Dr Phil, has launched a groundbreaking and potentially life-saving smartphone application, aimed to help victims of domestic violence. Launched in October 2013 through her foundation When Georgia Smiled, the Aspire News application is free to download on iPhone and Android, and is the first of its kind. Disguised as a standard news app summarising the headlines in world, sports and entertainment news, the app aims to help those in abusive relationships discreetly and quickly, without their attacker noticing. Read More.
Microsoft was suffering a substantial image problem at the beginning of this year, brought on by controversies surrounding the Xbox One and questionable design choices with Windows 8. This year, however, the company started to turn things around with the best kind of PR - acknowledging its missteps and fixing them. Read More.
Social media has had a significant impact on the world, from changing the very way in which we communicate with one another to how each of us present ourselves to the world. Whether it's the good or the bad, to say the world is the same since the creation of social media would be a bold lie. Read More.
Being a little more targeted in your marketing efforts can be a very good thing. In fact, here are 5 key advantages. Read More.
If you'd like to keep up-to-date on the latest marketing and tech news, be sure to subscribe to our blog via email. You can find the subscription box to the right on this page.
Margin Media is an inbound marketing company based in Brisbane. We offer a range of digital solutions to help your business increase its traffic, qualified leads and customer base. To find out more about our services, visit our home page.
* Top 10 Image via Shutterstock