Sometimes your business (and your life) might feel like a bit of a jumble and your to-do lists might seem overwhelming and never-ending. Instead of letting it get the best of you, take control and be proactive with the help of some very handy apps. These are some of our favourites:
Quip
Calling itself "The Living Document", Quip is perfect for a large team and allows you to organise and manage work that you and your team need to do. You can use it to create, document, discuss and organise everything from to-do lists, tasks, finances, brainstorming, and communicate without emails. The great thing is that you can do a free trial so there's no need to spend money unnecessarily.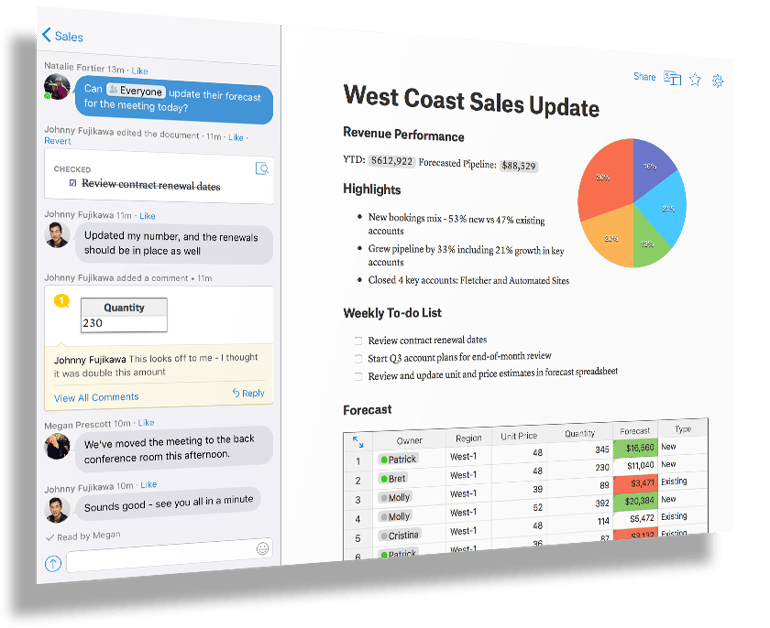 Asana

Asana's simple interface is super easy to use; you can categorise and organise everything and anything. It's also a great option if you have a large team as it has heaps of features and easily allows you to manage tasks and projects and communicate with your team. It has a free start-up option to ease you into it.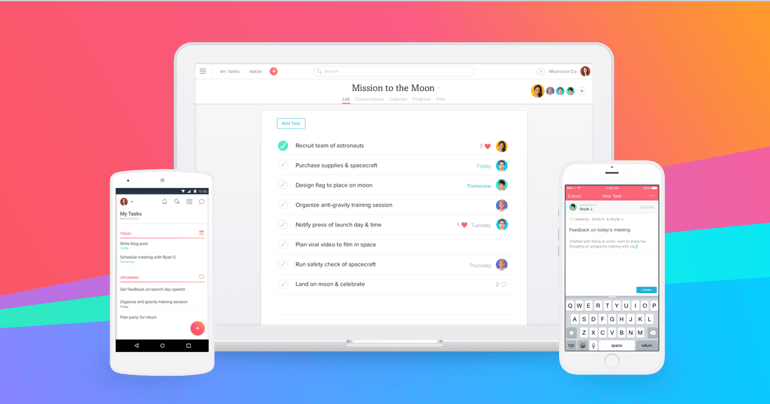 Mint
Mint is the ultimate money manager. If you're struggling to keep on top of your expenses and budgets, as well as all your bills, Mint is very straightforward and most importantly, it's secure. The simple design means you won't get confused, which is very easy to do when it comes to managing your money. You can sign up for free as well.
Evernote
Acting as an online workspace, Evernote is one of the most popular apps around for organising your work life. It covers all areas in it's 4 steps: write, collect, discuss and present. You have 3 format options depending on your budget; te free Basic option gives you limited features, but allows you to test out the app. The Plus and Premium options give you a lot more features but will set you back over $30 per year.
Remember The Milk
This one's for all the list lovers. Remember The Milk lets you prioritise your to-do lists, categorise lists, set reminders, and update your lists on the go so you'll never forget anything again. The design is not very sleek but it's a great idiot-proof system to organise everything from shopping lists to business tasks.