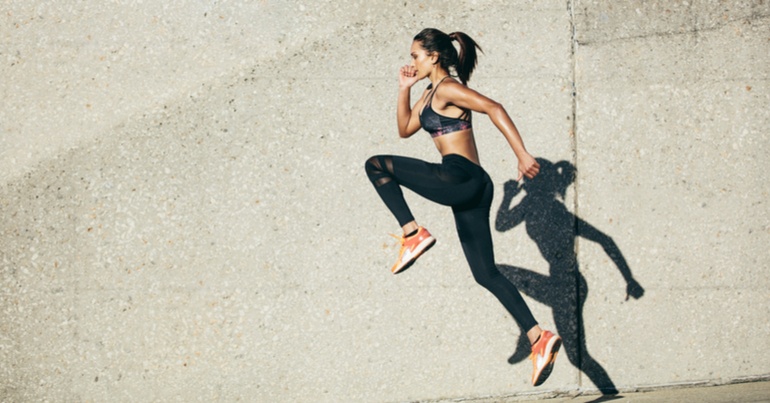 Some of the most inspiring social media posts are from health, fitness and nutrition influencers. We all need a little boost of motivation every once in a while. Here are 5 of the best Australian fitness bloggers to follow:
As a gym owner, fitness influencer and mother of two young boys, Chontel Duncan proves that it's possible to lead a fit and healthy lifestyle despite being extremely busy. As founder of HIIT Australia, which has three locations and over 90,000 fans across Facebook and Instagram, Chontel is an entrepreneur in the truest sense of the word. Her posts will inspire you to try to keep up with the break-neck pace she has set for herself, while also giving you a glimpse into the life of a mum who is raising two adorable children.
Here are some of her social media stats:
Facebook 46,540 likes
Instagram 566k followers
YouTube 19,000 subscribers
Kayla Itsines is a force to be reckoned with in the fitness industry, there's simply no other way of putting it. Going from being a personal trainer to her sister's Netball playing friends to building an empire of 35 million fans across her various social media sites, Kayla has made her dream come true. She specialises is short and intensive bodyweight workouts that you can do at home. You can find her workouts and meal plans on her website, in books she's authored and on her own exercise app.
Here are some of her social media stats:
Facebook 23,730,140 likes
Instagram 10.4 million followers
Twitter 425k followers
YouTube 279,358 subscribers
3. Nick Cheadle
Nick's Facebook page is the Australian Facebook page that has the most likes from Australians, which is pretty damn impressive. Personal trainer, fitness model, powerlifting competitor, and now co-owner of Paragon Strength & Performance. Super strong, super fit and super funny, Nick's accounts are great to follow for both inspiring and educational content.
Here are some of his social media stats:
Facebook 1,808,959 likes
Instagram 712k followers
Twitter 1952 followers
YouTube 18k subscribers
2. Bec Chambers
Bec Chambers is the aforementioned Nick Cheadle's longtime partner and the other half of Paragon Strength & Performance's ownership. Refreshingly honest, down to earth, and relentlessly funny, Bec Chambers is a breath of fresh air in a community that can often be accused of taking itself too seriously. A competing powerlifter in her own right, Bec often talks about topics like beauty standards for women, eating disorders, and how those issues used to - and still does - affect her. Raw insight into an interesting and compelling personality.
Here are some of her social media stats:
Facebook 5247 likes
Instagram 122k followers
YouTube 1426 subscribers
Hattie Boydle is an Australian that is one of the very best in her sport, and you probably haven't even heard of her. Hattie competes in the WBFF - World Beauty Fitness & Fashion - and was the 2016 WBFF Pro Fitness Model world champion! She has truly risen from her own ashes like a phoenix: Hattie Boydle has been very open about being hospitalised for anorexia at 16 years old, weighing only 26 kilos. Her transformation from her lowest point to her highest is more inspiring than her accomplishments, physique and workouts combined. Now she is an elite athlete, trainer and entrepreneur, but more importantly she is a role model that people struggling like her former self can look up to.
Facebook 36,116 likes
Instagram 485k followers
YouTube 2653 subscribers
Want to learn how to build your brand on Instagram? Download our free e-book by clicking the image below.