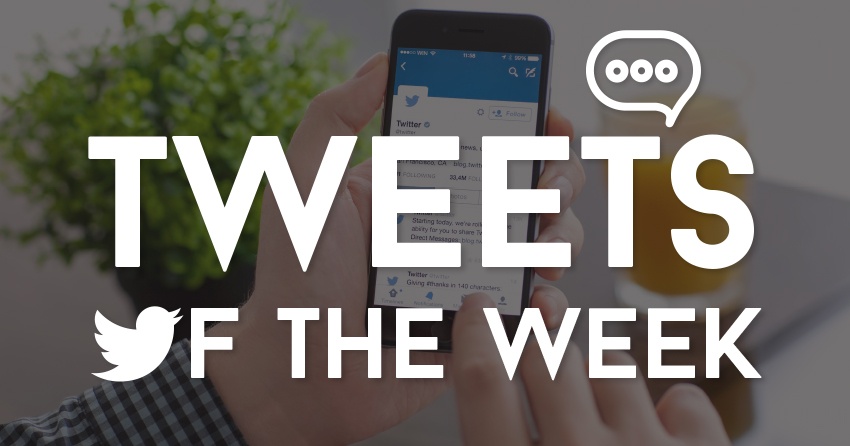 This week, we explore what's stirred up interest on our shores, from the San Diego Comic-Con to a Melbourne orangutan escape.
Comic-Con 2015 was massive, as in all previous years. In particular, there was a huge buzz surrounding the trailer for next year's highly anticipated film, Suicide Squad:
See the awesome first trailer for #SuicideSquad right now: http://t.co/JX5gcTeemh #EWComicCon pic.twitter.com/XCtazT8vXx

— Entertainment Weekly (@EW) July 13, 2015
Speaking of things that are "out there", the world is getting ready for the New Horizons probe to do a #PlutoFlyby and capture shots of the dwarf planet:
Only 11 hours left! It's been 3,463 days since launch! In the a.m., watch live coverage on @NASA TV. #PlutoFlyBy pic.twitter.com/EdSQieh2h7

— NASA New Horizons (@NASANewHorizons) July 14, 2015
Back on earth, Prime Minister Tony Abbott's ban on the Q&A program is still the talk of Twitter, especially since being criticised by 10-year-old Ashton Platt on the debate over free speech:
John Hewson & Michael Ware respond to a question of attacks on free speech in #QandA and ABC http://t.co/eLiStP5xu0

— ABC Q&A (@QandA) July 13, 2015
Apart from the ABC, the Abbott government is marching forward in its war on renewable energy, extending an investment ban to wind and solar power.
The Australian government is hating on wind and solar power http://t.co/db6fRiaTPu pic.twitter.com/DO3gypRfb2

— Mashable (@mashable) July 13, 2015
On the topic of wind, a cold snap has taken over much of Australia's eastern coast, with snow falling in parts of New South Wales. Bundle up!
#ICYMI More cold weather forecast as cold snap blankets southeastern Australia in snow. http://t.co/wW2fXWiP6w http://t.co/SSmKWg7M3y

— ABC News (@abcnews) July 13, 2015
Elsewhere, it's been a sad few days for gamers as the chief executive of Nintendo, Satoru Iwata, has passed away at 55 years of age.
The NYT obituary for Satoru Iwata, Nintendo's chief executive who helped introduce Wii and DS http://t.co/hWrAHUSxzo pic.twitter.com/vpnH1xOob5

— The New York Times (@nytimes) July 14, 2015
Let's end this round of Tweets of the Week on a more inventive note as somewhat of a nod to the late Iwata's creative spirit. A Sumatran orangutan named Malu sent the Melbourne Zoo into lock-down when it apparently used a blanket as leverage to break the top wire of its enclosure for a short-lived escape. Pretty ingenious!
An orangutan has escaped from its enclosure at Melbourne Zoo. http://t.co/DIY5wbFnuW

— ABC News Melbourne (@abcnewsMelb) July 13, 2015

If you'd like to keep up-to-date on the latest marketing and tech news, be sure to subscribe to our blog via email. You can find the subscription box to the top-right or on the bottom of this page.