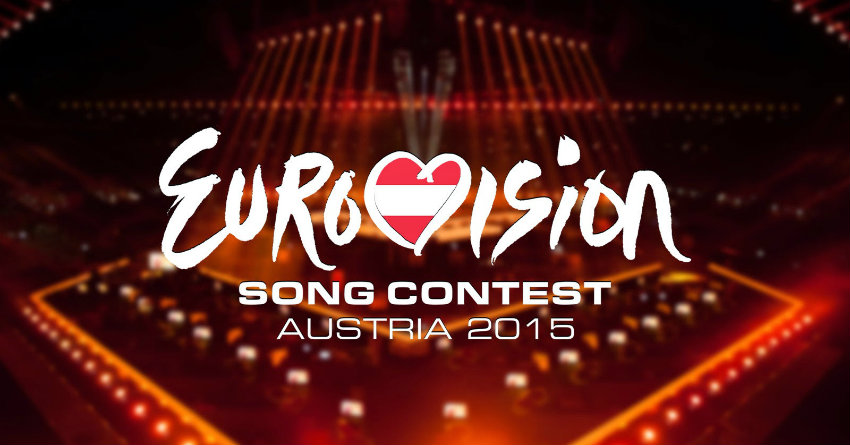 This week, the world stopped and laughed at the only talent contest guaranteed to feature pyrotechnics, horrible lyrics and laser lights - EUROVISION!
The dramatic affair began with last year's winner Conchita Wurst flying through the disco light-filled room.
OMG conchita's flying!!! I'm crying! #Eurovision pic.twitter.com/JpFYbE5hvw

— Jonathan Khoo (@jonk) May 23, 2015
Then things got a little weird.
For one, Estonia was accused of kidnapping 1/4 of One Direction
Isn't that Louis from one direction #Eurovision2015 pic.twitter.com/5F01rArbBr

— Charming Cub (@CharmingCub) May 19, 2015
Things got lost in translation.
Those lyrics from the Montenegro act were weird. pic.twitter.com/KEmbKzho8Y

— Jamie Ross (@JamieRoss7) May 23, 2015
The Austrian James Bay thought theatrics might improve his chances.
The exact moment Austria tried to change the game and failed #Eurovision2015 pic.twitter.com/ETXnshr60B

— Alan White (@aljwhite) May 23, 2015
Once again Australia tried and failed to be one of the cool kids.
#LOL #Eurovision2015 pic.twitter.com/ZcYFD3E137

— Alize Cornet (@alizecornet) May 23, 2015
.@GuySebastian: "Oh baby, tonight's so good!" http://t.co/D3sKDHJ0bB pic.twitter.com/TZlvD7BK7Z

— ABC News (@abcnews) May 23, 2015
Check out last week's 'Tweets of the Week'