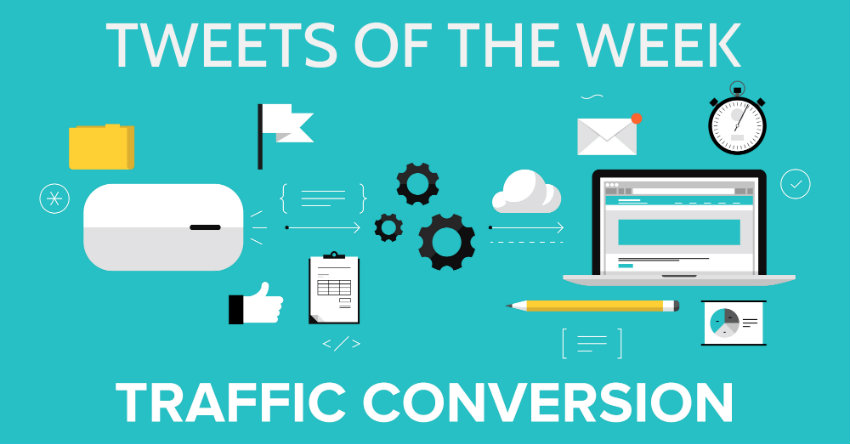 Continuing website redesign month, this week we are looking at how a redesign can improve your site's conversion rate. So in this edition of 'Tweets of the week' we look at what the industry has to say about website design and conversion tips.
Why isn't my website converting?
5 Website Mistakes That Are Absolutely Destroying Your Conversion Rate http://t.co/BtDfKDpVn6

— Conversion World (@ConversionWorld) May 29, 2015
16 Reasons Why People Leave Your Website #Conversion #Website http://t.co/5iuKUd9eCs

— Geoff Myers (@geoffmyers) May 30, 2015
How will a website redesign help my conversion?
Want to increase your #website #conversion rate? Listen to this #podcast for some tips! https://t.co/IDGsBUqimt #digital #cro #seo #tech

— OCP (@Decibel_Powell) May 29, 2015
Design A Website Which Increase Conversion http://t.co/DGQwIHwQhl Conversion-centered design is basically designed that is specifically...

— Dieter Ziegler (@dieterziegler15) May 29, 2015
Design tips - did you know?
"The Colors Of Impact On How We Purchase." #SocialMediaMarketing #WebDesign [Infographic] http://t.co/ZRakav7Axd via @hubspot @AmandaSibley

— Inbound Influence (@deannagush) June 6, 2015
"Ghost buttons have ghost conversions" via @aschottmuller and @HubSpot http://t.co/VZyqnuxM2Q pic.twitter.com/5KyviEkFxg

— KlientBoost (@KlientBoost) May 28, 2015

Check out last week's tweets of the week for Website Redesign here.

Want to keep up-to-date with our Website Redesign Month? Simply click on the image below to ensure you don't miss a thing!