Given the internet's tendency to give all the wrong people platforms through which to troll and spout offensive filth, many websites have systems in place to filter out those who are lurking for the wrong reasons. Infamously, Twitter has failed on several occasions to introduce its own such a system to weed out these types of users. However, this may change very soon.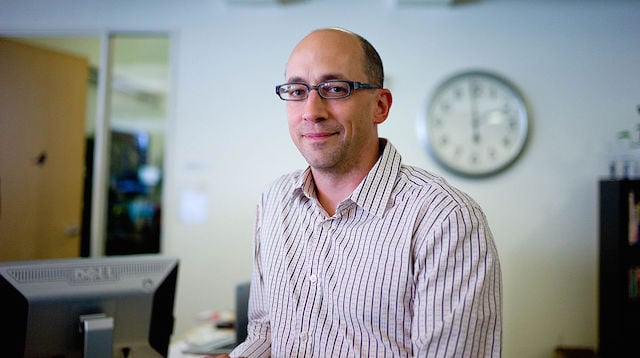 "We suck at dealing with abuse and trolls"
According to a leaked internal memo from Twitter, thanks to The Verge, Twitter's CEO Dick Costolo feels personally responsible for Twitter's shortcomings when it comes to being able to identify and filter out trolls from the microblogging social network.
"I'm frankly ashamed of how poorly we've dealt with this issue during my tenure as CEO. It's absurd," he stated in the memo.
The memo itself, which you can read below, acknowledges Twitter's shortcomings in maintaining a strong, friendly community, especially in light of multiple recent bullying situations.
The following is the alleged memo:
On Mon, Feb 2, 2015 at 8:35 PM, Dick Costolo wrote [emphasis added]:

We suck at dealing with abuse and trolls on the platform and we've sucked at it for years. It's no secret and the rest of the world talks about it every day. We lose core user after core user by not addressing simple trolling issues that they face every day.

I'm frankly ashamed of how poorly we've dealt with this issue during my tenure as CEO. It's absurd. There's no excuse for it. I take full responsibility for not being more aggressive on this front. It's nobody else's fault but mine, and it's embarrassing.

We're going to start kicking these people off right and left and making sure that when they issue their ridiculous attacks, nobody hears them.

Everybody on the leadership team knows this is vital.

@dickc
Ultimately, Twitter's appeal comes with its freedom (aside from 140 characters) of posting what you like to whom you like, as well as maintaining as much or as little privacy as you like.
He sent the following letter one day later, choosing to clarify his original message.
On Tue, Feb 3, 2015 at 12:45 PM, Dick Costolo wrote [emphasis added]:

Let me be very very clear about my response here. I take PERSONAL responsibility for our failure to deal with this as a company. I thought i did that in my note, so let me reiterate what I said, which is that I take personal responsibility for this. I specifically said "It's nobody's fault but mine"

We HAVE to be able to tell each other the truth, and the truth that everybody in the world knows is that we have not effectively dealt with this problem even remotely to the degree we should have by now, and that's on me and nobody else. So now we're going to fix it, and I'm going to take full responsibility for making sure that the people working night and day on this have the resources they need to address the issue, that there are clear lines of responsibility and accountability, and that we don't equivocate in our decisions and choices.

Dick
Based on speculation regarding these memos, it looks as though Twitter is considering rolling out a feature or a program that isolates trolls and kicks people off "right and left". If so, it's a much-needed addition to the social networking giant, given its track record of unwillingly hosting bullying and harassment.
This news comes shortly after events such as #GamerGate and the public harassment of Zelda Willams after her father (comedian and actor Robin Williams) passed away in August, 2014. In the past, cyberbullying and online trolling have been contributing factors to several tragic events. A high profile case in Australia was the suicide of former model and TV personality Charlotte Dawson, who was a frequent target of online bullies and trolls on both Twitter and other social media platforms.
Twitter has received considerable backlash following such tragic events in the past. While it has taken longer than it should, it's good to see that the social network will finally be taking significant steps to curb the issues of abuse and trolling on Twitter. When more information emerges on these efforts, we'll provide an update.
If you'd like to keep up-to-date on the latest marketing and tech news, be sure to subscribe to our blog via email. You can find the subscription box to the right on this page.
Margin Media is an inbound marketing company based in Brisbane. We offer a range of digital solutions to help your business increase its traffic, qualified leads and customer base. To find out more about our services, visit our home page.
"Dick Costolo" by Joi Ito - Flickr. Licensed under CC BY 2.0 via Wikimedia Commons.