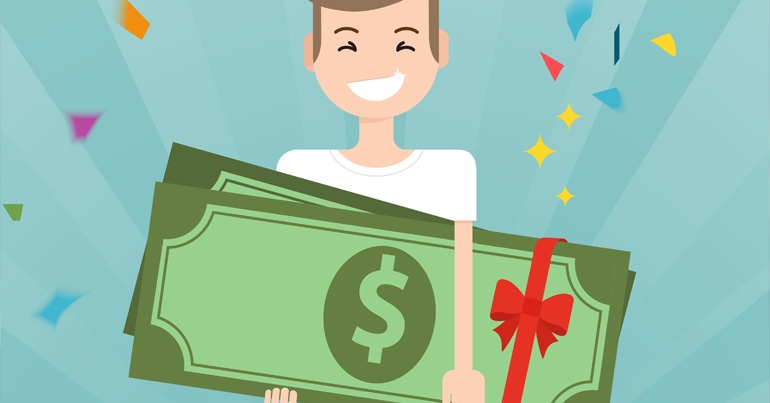 Running competitions on social media is one of the best ways to increase engagement. You've no doubt heard the term 'gameification' thrown around. It's definitely a buzzword at the moment, a concept that many marketers are beginning to integrate into their strategy. All the cool kids are doing it.
But first, what exactly is it?
Gamification is the application of game design elements in non-game contexts.
Take some elements of game design and throw them in a non-game context like your social media channels. That's it, you've gamified.
Why should you gameify?
Because games are fun. People like fun. Making it fun for people to interact with your brand on social media is a no brainer. With 1.18 billion active daily users http://newsroom.fb.com/company-info/ you can be certain that your future customers are already on Facebook. You just need to find a way to reach out and engage them. Competition implies reward, so people have an incentive to engage where there wasn't one before.
That's the why. Now for the HOW.
Facebook Competition Steps to Success
Define a Goal



Don't just wander around aimlessly. Defining a goal enables you to evaluate your efforts, assess your success and make improvements in the future. We've identified four useful goals to get you started:




1.

Increase fan/follower numbers




2. Build/grow email list




3. Drive traffic to website


4. Find new prospects


Know your ideal 'player'

Who are you creating this competition for? Who is your ideal buyer? Spending the time to do this in advance means that you will gather the most qualified leads and people who are more likely to convert to customers later on. It should go without saying that how you build a competition to drive traffic to your bespoke wedding cake business would be vastly different to how Harley Davidson, for example, would build a competition to drive social media engagement.


Choose competition type

Different competition types work best for different goals and different customers. Here are 3 of the best and the goals they work best for.

Sweepstake
Building or growing email lists and growing fan base – enter email to go in the draw to win a prize. It's best to keep the prize in line with your brand's product or service offering. A free month subscription to your service, for example, or a hamper of your product, works really well.



Giving away an iPad mini for no apparent reason is cheese-cloth thin. It's obvious you are running a campaign to generate leads and it does nothing to establish trustworthy relationships between your brand and prospects. Align the prize with the nature of your brand and you're onto a winner.



Case in point: Qwertee T-Shirts
They ran a competition where visitors simply had to Like their page and submit their email address to go in the draw to win free tshirt. This is good, because they make cool t-shirts. This worked so well in the first week, they kept it running every week until they reached their goal of 100,000 Facebook likes.

Rewards
Best for:


Increasing fan numbers/ growing your page following.

The best thing about this type of competition is they are low-friction. You don't have to leave Facebook or hand over any information at all to enter. Just a Like will do. You can get people to like your PAGE or a particular POST. You thank them immediately with a reward.

Case in point:


Yotopia Frozen Yoghurt asked visitors to like their page on Facebook. Anyone who did so was rewarded with a free frozen yoghurt. Who doesn't like free stuff? Such a simple way to grow your brand's fan following.

Photo Contest
Best for:

driving traffic to website, generating content for your social media channels, building brand awareness.





Photo contests also have the added bonus of getting your users and customers to generate content for your social media channels, which you can use down the track.






Case in Point
One brand that successfully implemented a photo contest is Aussie swimwear brand Budgy Smuggler. Their Most Ordinary Rig 2016 competition required entrants to snap and submit a photo of their averagely average physique in a pair of Budgy Smugglers. The most ordinary 10 rigs were flown with a mate to a gala event in Sydney where the winner was crowned. The winner received a custom made set of Smugglers featuring their own face.

These guys had such an outrageously successful response to their Most Ordinary Rig competition that they now continue to crank out competition after competition. They wouldn't do it if it weren't effective. Head over to the Budgy Smuggler Facebook page and check out their subsequent two competitions. Notice how their followers are now pretty much responsible for generating all their social content. What a hack!


Build your competition
You can use Facebook's inbuilt competition option, look at using a paid competition management software such as WooBox or Kontest.

It really depends on the budget, time and people power you have available. If you have a robust team and can administer the comp yourself GO FOR IT! If you are wanting to take a more hands-off approach, or you expect more comp entries than you have time to sift through manually, using management software is probably your best bet. As with anything in the social sphere, choose the method that fits best with your existing model and team.




Promote


This isn't one of those 'build and they will come' kinda things. Use whatever avenues you have available to promote, promote, promote your competition. Upfront spending on Facebook Adverts, sponsoring posts on Instagram (targeted to your ideal customer of course) ensures your competition gets page space in front of the people you want to engage. It will pay dividends down the track. After a while, you'll find the competition begins to spread more organically (like a disease, only better).
Still not convinced? Click here for an awesome infographic breakdown of the benefits of social media competitions http://cdn2.hubspot.net/hub/53/file-250043455-jpg/Blog-Related_Images/KontestappInfographic.jpg?t=1478232776726