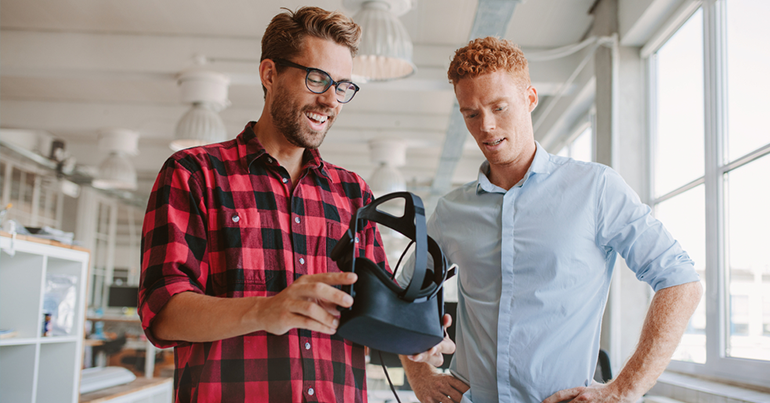 We can all remember where we were the first time we donned a pair of glasses and saw a 3D movie. Sitting in a dark cinema, clenching the armrests with bewilderment and grinning childishly as the pictures jumped off the screen.
While the idea of 3D wasn't a revolutionary concept, the prospect of being wowed and experiencing innovation and entertainment hand in hand captured our imaginations.
While industry leaders like Snap Inc. and Niantic have tapped into our childlike curiosity with rainbow vomit filters and live action Pokemon hunts, our personal technology and the way we drive it is on the cusp of a monumental shift. Virtual Reality is now a reality, and the uptake is about to skyrocket. Early predictions estimate that the number of people owning virtual reality headsets will be over 200 million by 2020.
VR is about to rapidly disrupt nearly every industry, but in particular education, travel, journalism, health care, architecture, and yes, even marketing. The world is no longer flat. Stepping inside the internet will be a reality soon enough and those who reach the promised land first will benefit from the vividly attentive and engaged audience who begin to champion VR.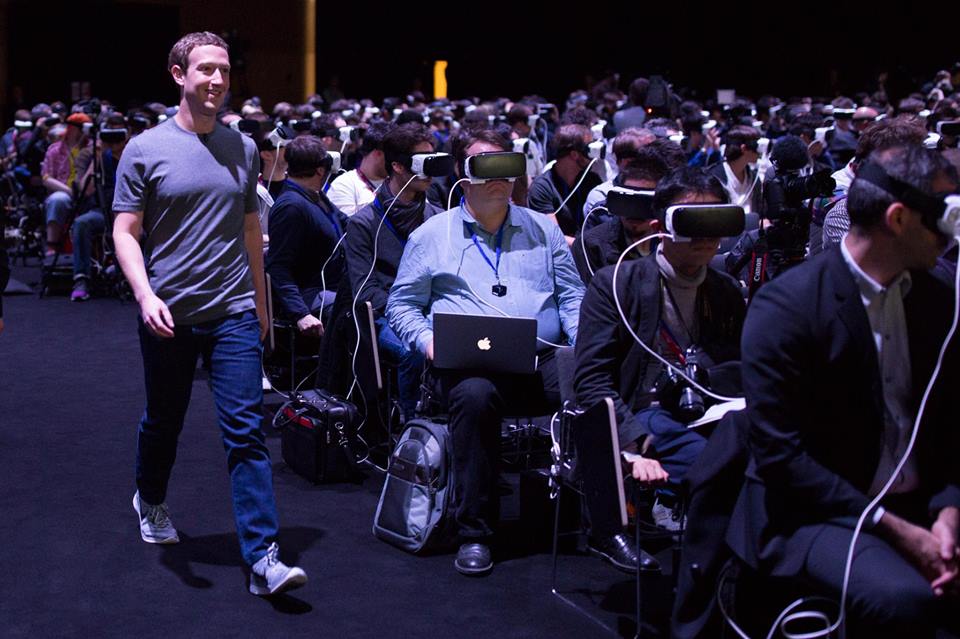 With Facebook's $2billion investment in 360-degree video technology, there's no doubt it is going to impact the way marketers will try to win their audience's attention. Marketers and agencies have now been provided with a blank canvas and creative license to take their clients and their products into a tangible and personalised world.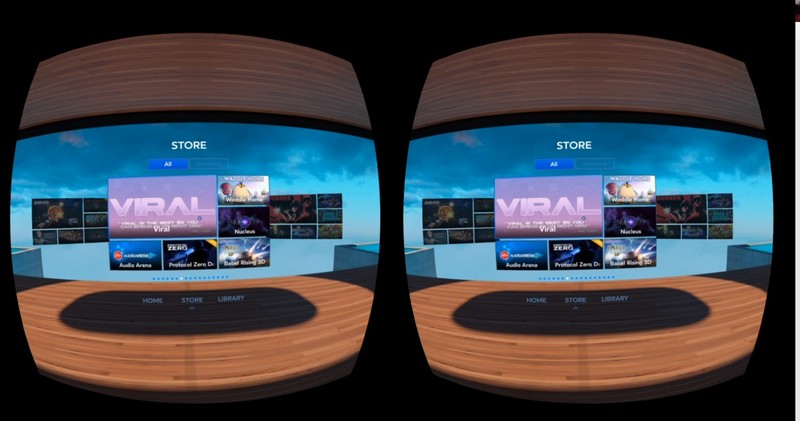 Those who have already begun to experiment with VR have found unrivalled success and are empowering an industry to think outside the box. Currently, VR has been used in a wide range of uses, mainly served to its audience through YouTube and Facebook to:
**To enable 360 videos below and view the content as intended, on mobile click on the title of the video and open in the official YouTube app, or on desktop use Chrome web browser**
Demonstrate Product Attributes, Features & Functionality
Clash of Clans is one of the highest grossing iOS and Android games. This doesn't stop their marketing team from jumping headlong into new marketing technologies to promote their game. This clever ad puts you inside a battle right next to an archer as waves of enemies attack — all in VR. You'll see what an ogre, dragon, and more all look like from the first-person POV. This is another example of a major company embracing virtual reality as a way of promoting its brand and succeeding!
Unlike other Need for Speed games in the past, this one underlines the driver-seat view. You're inside the car and can look around in VR to see the rear view mirror, dashboard, and even cars coming up alongside you. It's a very immersive experience.

Mission Statements
Toms Shoes have tapped into the emotion by creating a memorable VR experience to highlight their experience giving venture in Peru. The clever use of VR allows viewers to go behind the scenes of a highly charitable organisation and live out a distant and untalked about moment, building brand awareness and aligning viewers with the companies values and mission statement.
The New Youk Times has brought the frontline to your headset or mobile phone. The hallowing experience allows you to witness firsthand the battles Iraqi forces endured to retake the important strategic city of Falluja from ISIS. This is a brave and progressive step for a news organisation to use new interactive and undoctored storytelling through no more than a 360-degree camera.



Pop Up Events
The crossover with pop-up events and celebrity can add to the excitement around a product launch or announcement. Actress Chloê Grace Moretz helped launch Alienware's E3 event with great success. VR takes its place front and centre as the excitement of the pop-up event takes over and draws guests and passers by into experience state of the art technology in the hands of a well-known voice and ambassador.
The challenge? To create an experience for the launch of the new Merrell Capra, the most technically advanced hiking shoe yet. The result? Incredible reactions from the crowds, who found themselves shouting and screaming as the action unfurled around them. Users were transported directly to the Italian Dolomites, gaining a brilliant sense of the outdoors and the perils of their adventure in a new and entirely unexpected way.
Purchasing Options
Lowes Innovation Labs develop powerful new augmented, mixed and virtual reality tools to transforming the customer experience. The AR/VR tools assist customers with designing, visualizing, DIY skills training, and even navigating through stores.
Ikea has partnered up with popular gaming provider Steam and created an interactive VR Kitchen! Walk around freely, open drawers and put your vegetable peelings in the waste sorting station. You can even enjoy the visual impact of different material finishes and experience things from a child's point of view.
Virtual Walk-Throughs
Property and real estate are a huge VR opportunity. Vendors looking to grab their markets attention now have a platform to allow people to shop from the comfort of their armchair. From this vantage point, you can navigate a cyber-version of a home for sale, backtrack, pause, pan around, zoom in and work out where your furniture will fit, hopefully giving shoppers a true impression of the inside of a home.
The travel industry is going to benefit from the VR revolution more than any other industry. For consumers, it's a new way to plan: Imagine walking through a hotel room before you book, or exploring a location's sights and sounds as you narrow down a shortlist of vacation destinations, all from inside your home and using your phone.
New Interactive Advertising & TV
HBO NOW and HBO GO have been active since late last year and through Google's affordable Daydream. Users have the chance to enjoy sport, TV and Film in a brave new format. Want to understand the way they are delivering VR? Check out this billboard/promotional video to get PPV viewers amped for an upcoming boxing match.
Netflix has been experimenting with VR since mid-2016 and clearly understands that the way we binge and enjoy TV is about to change. While 3D had its moments the gimmicky nature and one-off uses made it hard to onboard users. VR will forever change the landscape of film and TV with hyper-immersive experiences that just weren't possible with 3D.
Aspirational Lifestyles
If you lose sight of supermodel Gigi Hadid in BMW's ad, it's probably because you're too distracted by one of the automaker's sexy new M2 sports cars. That is the aim anyway in promoting their car with the help of the world famous model, Instagrammer and influencer. In this high-speed VR shell game, it is your job to keep your eyes on Gigi. Interactive and exciting advertising, hand in hand.
Coachella promotes their world famous music festival with the launch of their new mobile app allowing patrons to enjoy 360° VR video captured at Coachella and also play with AR. The app allows you to relive moments at the Yuma and Sahara Tents, ride the ferris wheel, party with the Do LaB and much more.