As with any major technological change, new industries and professions infiltrate the workforce. In the case of new media and social networking, this is no different. YouTube, due to its media rich nature and abundance of user-generated content, has become the newest 'must have' social media profession, whether for individual creators or big brands.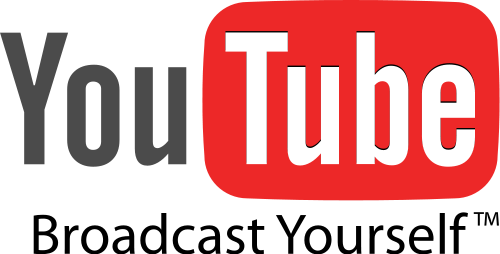 Becoming a YouTuber
Becoming 'YouTube famous' is this century's version of being a screen star, and a bona fide business option. From vloggers (video bloggers) to make-up tutorials to gaming reviews, being a YouTuber has created entrepreneurs out of regular people who just want to create a conversation online. As YouTube is one of only a few social networks that share any revenue with creators, the ability to monetise videos on nearly any topic is definitely alluring. Whilst prototype deals were "so psychotically criminal it was a joke", Freddie Wong, digital impresario and cofounder of RocketJump, has stated that as the platform has evolved, "the deals have gotten way better".
Currently, there are a number of ways to earn revenue directly from YouTube, given the relationship between the four stakeholders of the monetisation ecosystem (Creators, Viewers, Advertisers and YouTube as a corporation). Many premium Channels are now part of independent holdouts such as Collective Digital Studio and Fullscreen for management. Futhermore, brands are buying in with lucrative endorsement offers for their products to be featured on popular channels, as well as merchandising becoming a part of the channel.
There are even live events for popular channels, such as 2014 Vidcon, which housed over 20,000 fans. Whilst Stephanie Horbaczewski, founder and CEO of fashion and Lifestyle multichannel StyleHaul states "[Live events] are a little bit less at this moment about making money", it shows the impact such fame can create. "The fans are asking for it, they want to meet these people — they want them to come off the screen. Look how many people are here to meet these channels. It's an extremely important part of the business. We're starting to round out."


LucasFilms
In wake of the controversial Star Wars expanded universe reboot that has fans divided, LucasFilms has again collaborated with Casey Pugh to create a sequel to the Emmy-award winning Star Wars Uncut. The 2010 viral success involved taking the original Star Wars film and splitting it into fifteen-second bits, allowing fans to recreate scenes, which were then stitched together into 'organised chaos'. The project was so viral that three submissions were received for each of the 470 segments, meaning fans can watch the movie online and never see the same film twice.

Eighteen months ago, Pugh received a call from LucasFilms, initiating the Empire Strikes Back Uncut Sequel, which promises to be an even bigger achievement of user-generated content and fandom. With over 1,00 contributors, the amount of engagement indicates how prominent online video-based content creating is becoming.


Disney and Maker Studios
Maker Studios is the next multichannel YouTube network to create content for a big-name studio, after it was purchased by Disney for nearly $1 billion in March. Collaborating for the Disney Channel's annual 'Monstober' programming block, the teams will work together to create branded television content around specific themes. Using stars from both Maker's channels and Disney actors, these will include Halloween and prank-themed specials.


If you'd like to keep up-to-date on the latest marketing and tech news, be sure to subscribe to our blog via email. You can find the subscription box to the right on this page.
Margin Media is an inbound marketing company based in Brisbane. We offer a range of digital marketing solutions to help your business increase its website traffic, qualified leads and customer base. To find out more about our services, visit our home page.