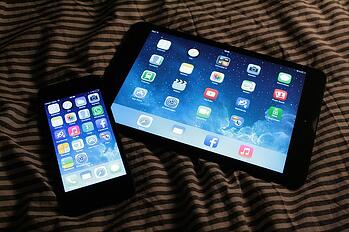 By this time if you don't have a mobile-friendly site, then you need to make sure you do ASAP.

But what matters when it comes to mobile optimisation? In today's article, I take a look at just a few things you should priortise when putting together your mobile website design.
Design
Of course, the first factor of any good mobile website is to ensure that the design of your site is actually mobile-friendly (makes sense, right?). When compared to the desktop version of your site, you want the mobile version to account for the smaller screen size and alter its functionality accordingly. So this could include larger buttons, less data-heavy pages (e.g. use lower resolution pictures or remove images entirely), avoiding the use of Flash, and giving each on-screen button a bit of extra tappable negative space around it.
You also need to account for the discrepancies between how desktop sites can work and mobile sites do. For example, you can't have hover space on a mobile site. Hover space refers to when you hover your mouse over a menu on a desktop site and the dropdown menu opens up. On mobile, to access a dropdown menu you need to tap the main heading for it and then menu would open up.
These days, many site design templates offer responsive functions. In other words, the site will automatically redesign itself in accordance to the type of device you're using to access it. By utilising a design template such as this, you can avoid the need of having to design two separate sites or going through excessive coding to make your one site responsive.
E-commerce
If your website has an e-commerce platform, then you'll want to look at how you can make your mobile website offer an on-the-go variant. While desktop and mobile e-commerce requires the same basic information from users, the actual experience does differ (much in the same way of your general mobile site vs desktop site).
To put it simply, people will want your mobile e-commerce variant to be as simple and as secure as your desktop version. So if you rely heavily on online sales, this should be at the top of your priorities for an optimised mobile experience.
Unique features
Your smart phone offers certain unique benefits over a PC or laptop. As such, unique features should be considered for your mobile site. For example, given that most smart phones come with GPS, you could utilise location-tracking to provide users with real time listings of your nearest stores to their current locations.
Another feature is click-to-call. With a little bit of simple coding, you can make it so your phone number can be clicked on and a user's phone will automatically start dialling the number. What better way to capture a customer than right then and there?
Margin Media is an inbound marketing company based in Brisbane. We offer a range of digital marketing solutions to help your business increase its website traffic, qualified leads and customer base. To find out more about our services, give us a call on 1300 798 848 or visit our contact page.