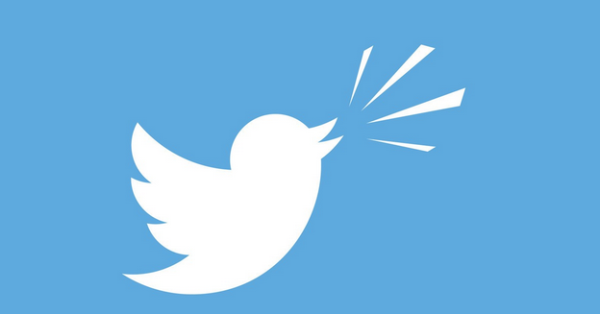 You're hosting a party, and the doorbell rings; upon opening it, you see one person you know and three people you've never met. Do you:

A) Leave them at the door?
B) Usher them inside?
C) Greet them, introduce them around, and interact with them?
I sure hope you answered 'C'.
Twitter is one of the most effective social media outlets that a business can use to engage with and widen its audience, provided they follow the above example. By combining hashtags, character limits, and a love for global networking, it has the potential to virally welcome any willing individual or business into its fold; however, if used incorrectly it could also spell disaster for those who don't abide by the rules. What follows are four tips to help your business tap into the database with more than half-a-billion registered users.
1. Interact - without spamming
Following someone is easy - it's encouraging them to follow back that's the hard part.
The key to interacting with others on Twitter is multi-layered. Firstly, do not spam. Twitter is fantastic for promoting your content, especially through external links; but if you only constantly spam links, then followers will lose interest in anything interesting you might have to say. They can't see past the links.
Secondly, keep a good line of communication open. Make sure you take part in conversations, both casual and relevant to your business, and build friendships.
Thirdly, respond to customer concerns and queries. This is an absolute must - Twitter can help you build a rapport with your existing customers whilst attracting new ones, but only if you promptly and consistently talk with them, and interact with them.
2. Make a list. Check it twice
On Twitter you can make public or private lists, allowing you to categorise other accounts into separate feeds. While basic, this is useful in a number of ways.
You can create lists for your personal, or business, account that group together the people who are a part of your business: employees, customers, potential customers, rival businesses, partners, etc. As the names suggest, people won't be notified if they are added to a private list, but will be notified when added to a public list. Both have their benefits - private is just for you, while public allows them to see each others' posts and become aware of your account and that you've added them to the list, generating interest.
3. Create a #Hashtag
Hashtags are the punchline of most jokes regarding social media in today's society. But they are incredibly effective in uniting hundreds and thousands of people under one unified topic across the Twitterverse.
To successfully create a #hashtag, you need to think of something short, sweet, easy to remember; and most of all, it needs to be unique. Creating, promoting, and interacting with a hashtag specific to a company event or the business in general gives said event or business a spreadable name. After your followers pick it up and spread it, other Twitter users will adopt it.
It also allows you to direct conversation with your customers about a specific product or event by using the associated hashtag. Again, this allows for a Twitter-wide conversation, if pulled off right.
4. Be instantaneous
Twitter was originally designed as a form of text messaging service. It's obviously evolved a lot since then, but the core principle remains the same: short, instant, and concise messages that get straight to the point.
If you own a restaurant, and you try an amazing dish, or make a new recipe, Tweet about it! If you're a journalist and you're covering a story as it happens, Tweet about it! If you're at an event (again, hashtags come in handy here), Tweet about it! If you're holding a competition or rolling out discounts on your products, Tweet about it! An active account is better than a stagnant one; and an active account with up-to-date information on all the things their customers care about is even better.
With those tips in mind, Twitter will become like a social group - familiar and full of people who care about what you have to say. There is obviously more to mastering the secrets of the Twitterverse, but these should be enough to get you and your business started.

Margin Media is an inbound marketing company based in Brisbane. We offer a range of digital marketing solutions to help your business increase its website traffic, qualified leads and customer base. To find out more about our services, visit our home page.