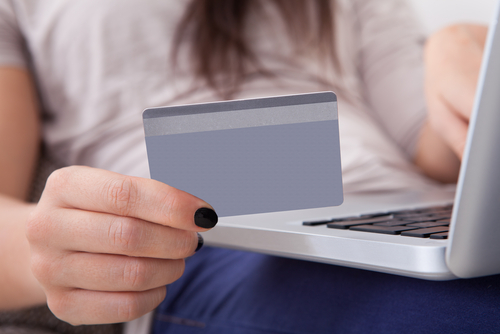 Online shopping is a massive business channel nowadays, with the appeal of its simplicity and usual savings surpassing traditional brick-and-mortar stores.

However, just because the online shopping environment (commonly referred to as eCommerce) is bigger, that doesn't mean every online store is going to succeed. There are a number of factors that go into making a truly great online shopping experience, and each one is incredibly important.
In today's article, I'm going to provide an overview of five things your eCommerce site must have if you hope to succeed.
1. Have a well-designed eCommerce site
A well-designed website is always important, and this rule is just as applicable for eCommerce sites. The main reason? Well, users are going to be extremely wary of purchasing anything from a site that looks unprofessional. So, you know, a website that looks like it was built 10 years ago and hasn't been updated since isn't going to cut it. The design needs to be professional, clean, easy to navigate and, most importantly, secure.
eCommerce sites such as eBay and Amazon are successful because they cater to all of the above. You're not going to get lost looking for a specific type of product, you know transactions are secure, and you know if you happen to lose your money to a fraudulent seller that these sites will reimburse you.
2. Product images that stand out
You've got products to sell. Unlike someone going into a brick-and-mortar store where they can try out products or hold them in their hands, they're judging your products off an image. Due to that disconnect, you need to ensure that the product images you have are of a high quality and really stand out to those browsing your online store. Not only should they be able to view product images in high res, they should also have access to multiple images of the product from different angles. If possible, also include images that will give your consumers an idea of the product's size and scale. Strive to provide as much visual information as you can for all of your products, and this will help make them more appealing.
3. Detailed and engaging product descriptions
Images of your products only tell half the story; you also need a solid product description for each and every product on your site. One of the first things a potential customer should see is a description of the product, its main features, the benefits it can present to your customer, and so on. In a way, you'll be answering the main questions any consumer may have of the product at hand - a concise sales pitch.
Along with a brief but informative description, you should also include any necessary specs for the product; e.g. the type of specs that would accompany a rundown of a smartphone, console, laptop, etc.
4. Promote other products
Take a look at any solid eCommerce site, and you'll find most of them include a 'Related Products' section with each product you look at. This is an absolute must have as it helps encourage users to keep looking through your store at different products. Even if it doesn't lead to them buying a related product, it maintains engagement with your brand and will help keep your brand front-of-mind. If they decide not to purchase something their first time around, that additional time they spent on your store could be what makes them return in a week's time to buy that product (or related product) they were considering during their first visit.
In the best case scenario, a 'Related Products' section may just keep them buying a few more products from your site in one session (as opposed to buying just one product).
5. Offer rewards
For years, rewards have worked as an incentive to keep customers coming back to a particular business. The same approach can be adopted online by offering a certain incentive for consumers to come back and spend more. One example could be that if they spend $100 or more in their first shopping session with you, their next one will include a 10% discount on everything. The more loyal your customers become, the better the rewards. Reward systems help maintain brand loyalty and can be a significant boost your online store's success.
Margin Media is an inbound marketing company based in Brisbane. We offer a range of digital marketing solutions to help your business increase its website traffic, qualified leads and customer base. To find out more about our services, visit our home page.
* Image source: Online Shopping Image from Shutterstock