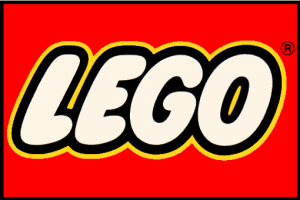 The Lego Travellers are showing us how to best use Instagram and leaving us with serious photo-envy as they travel the world. Craig and Lindsey, originally from Scotland, were avid travellers before their Lego counterparts were created. It was in 2012 that Craig found his old Lego collection and used it to create Lego versions of the pair, inspiring the creative uses of Instagram and Twitter that we see today.
The Lego Travellers originally appeared on Facebook but expanded to Instagram and Twitter after amassing over 1,800 fans. Now, their Instagram has over 6,000 followers and over 600 on Twitter.
While it's not a marketing campaign, the Lego Travellers are definitely an asset to the Lego company - especially after the release of The Lego Movie and its overwhelming success. The account is gaining followers quickly after recent media exposure and adds a new, and slightly more complicated, way for the somewhat narcissistic among us to embrace selfies.
This kind of fresh and engaging method of using social media is greatly lacking in most marketing these days. Too many companies rely on posting pictures of products rather than pictures of the lifestyle and values a company encourages. It's important for companies to use social media as a way to invite followers into a more behind-the-scenes look by posting photos of staff members, offices, and photo shoots, etc.
In fact, the only way that Lego Travellers could be any better would be if it were an actual marketing campaign pulled off by Lego. Let's just hope that this inspires companies to be more creative with their social media presence.
Margin Media is an inbound marketing company based in Brisbane. We offer a range of digital marketing solutions to help your business increase its website traffic, qualified leads and customer base. To find out more about our services, visit our home page.