These days it seems harder and harder to get the content from pages you've liked on Facebook to actually appear in your news feed. With every new update to Facebook, the news feed section is becoming more and more specialised. So how can you make sure you're getting the updates you want to see?
It's a super simple fix that shouldn't take more than two minutes. Keep in mind doing this will ensure you receive notifications (like those you receive when someone likes or comments on a post of yours) every single time the Page you follow posts something new. It doesn't necessarily mean their posts will start showing up in your news feed more often. Regardless, here's how to enable notification from a set Page:
1. Go to the Page you want to receive notifications from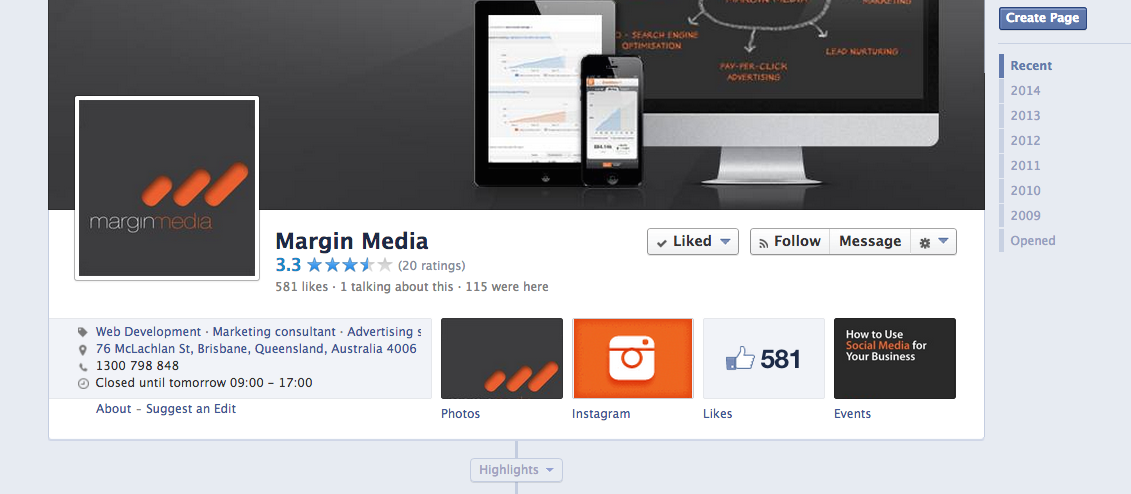 2) Ensure that the 'Following' button has a tick next to it – if it doesn't then press the button until it changes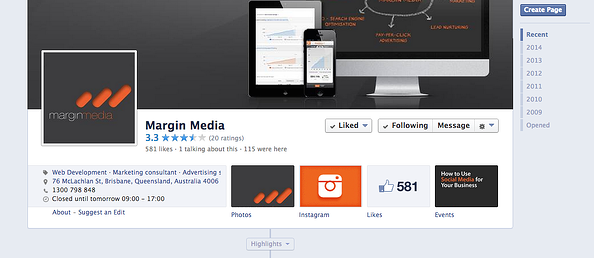 3) If you want to get every update select 'Get Notifications' under the 'Liked' button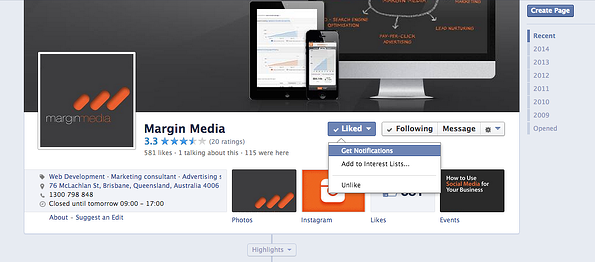 4) If you want to see the Page in your default news feed, this can only be achieved via interaction. The more you engage with the Page (e.g. liking, commenting and sharing posts they make), the higher the likelihood that Page will pop up more often in your actual news feed. There's is a Page-specific feed called 'Pages Feed', which will show you the updates of all Pages you follow.
So if there is a specific Page you really like seeing each and every update from, enabling notifications from them will ensure you don't miss a thing.
Margin Media is an inbound marketing company based in Brisbane. We offer a range of digital marketing solutions to help your business increase its website traffic, qualified leads and customer base. To find out more about our services, visit our home page.