Android L might still be a little way off into the future but, as always when it comes to Android releases, there have been leaks and preview galore. While you can't have the entire new interface just yet, you can try out all the new Apps and updates included in Android L.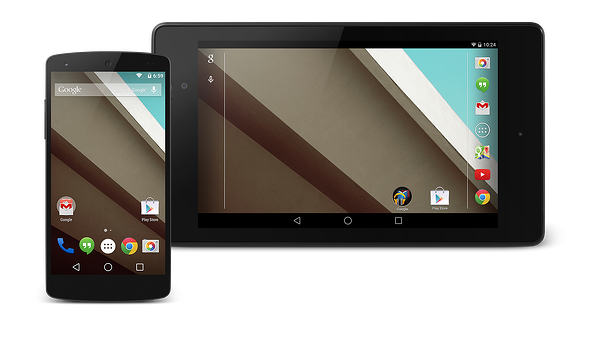 There's also a link to the new floating notification app that's aiming to replicate one of the main features of Android L. So if you can't possibly wait and you want Android L RIGHT NOW, then have a look at these apps.
Firstly there's the slew of apps that are from Android L (there are also wallpapers and fonts, too, for those of you who love the pretty things in life).
As usual, this link comes from XDA, and from user ivan123. As Google is offering developer previews, there is no shortage of information on how Android L works, but ivan123 has done the great deed of taking the preview apart and separating all the individual apps into working downloads that you can install into your current version of Android (4.3+).

Now obviously this isn't a proper release of Android L so there will inevitably be a few bugs, but judging by the thread it seems like most of the stuff is working, so I wouldn't be too worried. Obviously if you have concerns then make a back-up first.
The second app is Heads Up! Available here on XDA for free or here from Google Play if you want to support the developer. This app aims to replicate the floating notification system from Android L. It seems to have been getting some good feedback, so it may be worth a look if you want a full (as can be) Android L experience.
Obviously you could wait until the full release of Android L, but with the nature of Android and the long chain it takes for updates to filter down into devices, it might be worth your time downloading the updates for now.
If you do end up trying out the apps, leave us a comment on how it's going for you below.
If you'd like to keep up-to-date on the latest marketing and tech news, be sure to subscribe to our blog via email. You can find the subscription box to the right on this page.
Margin Media is an inbound marketing company based in Brisbane. We offer a range of digital marketing solutions to help your business increase its website traffic, qualified leads and customer base. To find out more about our services, visit our home page.