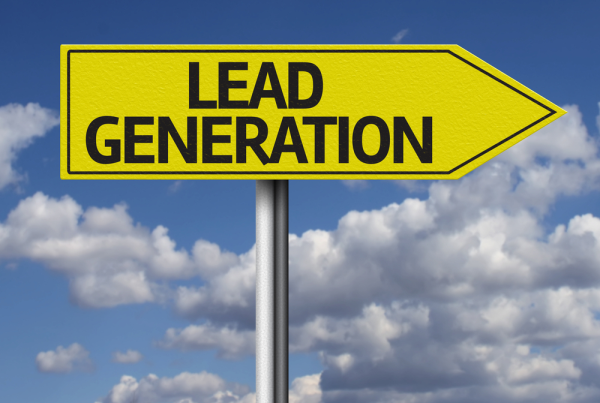 Is your organisation's website optimised for lead generation? Optimising your website for leads is one of the most important measures any organisation needs to consider.

The majority of organisations I speak to know very little about their website and rely heavily on the Pay-Per-Click philosophy to drive traffic to their website and hope that traffic then turns into a lead by filling in the 'Contact Us' form or picking up the phone.
The websites usually have no conversion strategies in place and are a mere brochure website with a phone number and a contact form. The website generally ranks poorly on search engines as it is never updated with fresh content, and little to no on-page search engine optimisation has been implemented on the site.
This is a recurring theme among businesses that come to see me and ask for my advice.
In today's article I would like to share five inbound marketing techniques to optimise your website for lead generation.
1. Blog - Creating quality content
It is no secret that content is king on the web and the more keyword-rich quality content your website generates, the more traffic and leads you will receive. Blogging requires time and commitment but comes with a wealth of benefits for your business.
Every new indexed page is one more opportunity for you to show up in search engines, and drive traffic to your website through organic search. Blogging also helps you get discovered via social media. Every time you create a new post, you are creating content that people can share on social networks such as Twitter, Facebook, LinkedIn and Google+, all of which help expose your business and brand to a new audience.
(Fun Fact: About 70% of our traffic each month comes from posts that were actually published in prior months.)
2. Lead generating calls-to-action
Strategically implementing compelling Calls-to-Action (CTAs) throughout your website can go a long way to increase conversions and grow your leads. You can add these CTAs to every blog post, footers and sidebars across your website. If you examine this page you will notice CTAs at the top, side and bottom of this page.

CTAs link to things such as free ebooks, whitepapers or free webinars. They link to any content asset that your website visitor will be willing to exchange their information for, and this brings us to our next tip.
3. Create premium quality content with associated landing pages
In addition to regular blogging, create an in depth ebook, whitepaper or webinar with premium content that your target market would be willing to pay for with the minor inconvenience of filling out a lead capture form with their name and email address. The CTAs you created and placed throughout your website and blog will lead your website visitors to these specific landing pages which incorporate a lead capture form.
The key here is to create premium content. Ask yourself, "What do my customers want to know?" "What interests them?" "What can I provide them that they will find beneficial?"
Premium quality content that lives on a landing page with a lead capture form is an extremely effective way to increase your leads.
4. Lead nurturing - Set up a lead nurturing campaign
We are getting hot. You have attracted website visitors to your website through writing quality blog posts and sharing them across the web and social media. You have then enticed the visitor to click on one of your CTAs by offering premium quality content which they have engaged with and signed up or downloaded, effectively providing you their details. So now what to do once you have captured the lead?
Whether you captured the lead through them downloading an ebook or signing up for a webinar, there's the potential there for your business to be able to turn them into a customer. Lead nurturing is essentially an automated process, with scheduled emails being sent out to those who download ebooks or subscribe to your site's blogs, and so on. The user triggers the lead nurturing campaign once they submit the lead generation form on your landing pages across your website.
Email automation gives leads a little nudge or reminder that you have valuable content available at their disposal. The trick here is to segment your lists and be very quick to respond.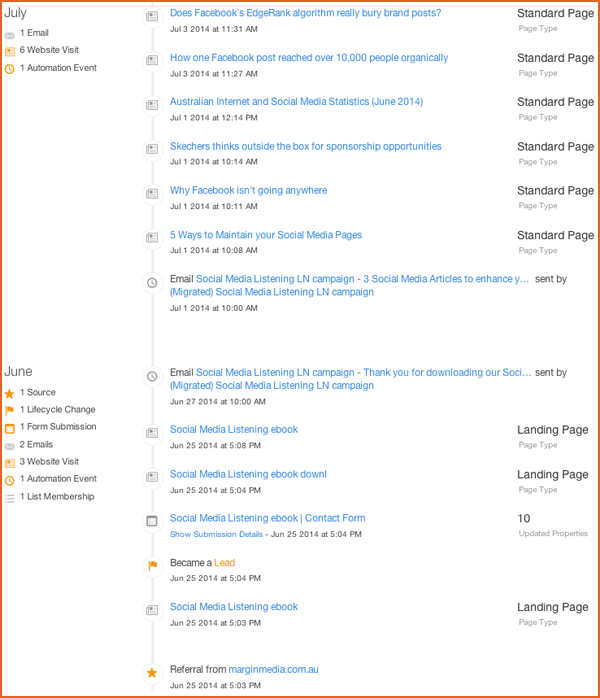 Read 3 Important Points to Consider with Lead Nurturing
5. Make your content and landing pages shareable
Include social media sharing functionality on your blog posts and your landing pages. This allows your site visitors to share your content with their social networks, generating more brand awareness and traffic back to your website's content.
Read The benefits of social media sharing

Optimising your website for leads is one of the most important responsibilities for organisations today. Having a robust content marketing strategy requires a significant investment of your time and money. At Margin Media we take this out of you hands and do all the heavy lifting for you.
Contact us today to talk about how we can optimise your website and turn it into a lead generating machine for your business.
* Lead Generation Image via Shutterstock