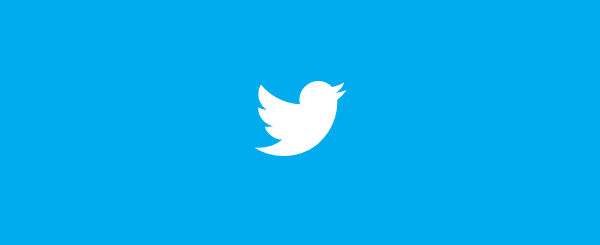 With millions of tweets and conversations happening every day, Twitter is a social network where finding specific discussions could seem like a complicated task.

For businesses, being able to keep track of specific conversations on Twitter can be very important. While there are social media listening tools/platforms that can help you follow set conversations, there are ways you can achieve this on Twitter if you cannot afford to invest in a comprehensive social media listening platform itself.
With the use of Advanced Search or a few tweaks to your normal searches on Twitter, you'll find you can really narrow down which conversations you focus on.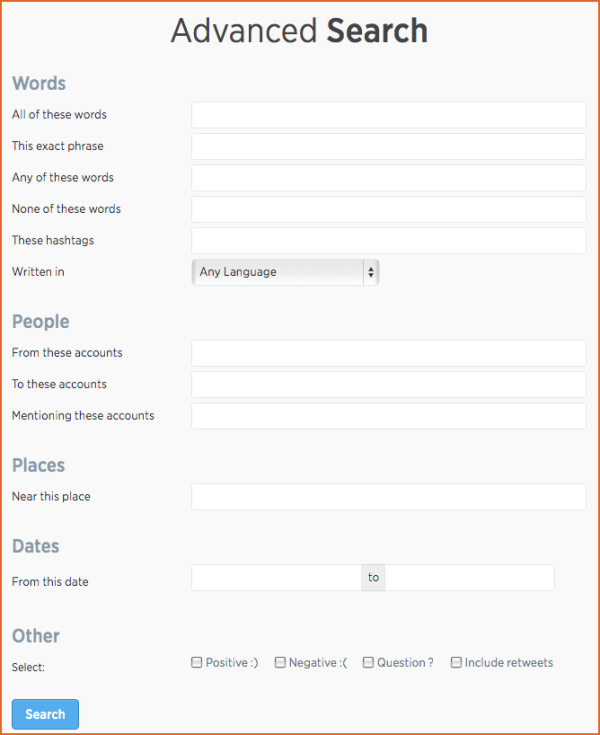 Refining your search
There are several ways in which you can refine what you're looking for, either via Advanced Search (as shown above) or through adding additional rules in the default search bar. For example, if you want to search for a certain term (e.g. "marketing") but don't want retweets included in your results, you would type this into the search bar: marketing -rt
Below are some of the common rules you can set around your searches via the normal search bar (examples for each will be included to clarify how they work):
Do not include retweets: search term -rt (see above example)
Show results from a set location: search term near:location within:Xmi (e.g. marketing near:brisbane within:10mi)
Only show tweets with links: search term filter:links (e.g. marketing filter:links)
Show tweets from a certain account: from:account search term (e.g. from:marginmedia marketing)
Emotions and questions: to filter searches based on 'positive' and 'negative' emotions, or to filter tweets that pose a question, simply add :), :( or ? to your search, respectively (e.g. marketing :) / marketing :( / marketing ?)
Tweets before / after set dates: search term since:year-month-day or search term until:year-month-day; through Advanced Search you can search for tweets that appeared between set dates (e.g. marketing since:2014-03-15)
If there is a specific search term you'd like to keep tabs on in the future, you can save that search term via the cog wheel that appears when any search is performed. Simply click on it and an option to "Save search" will pop up. Click that and the search will be saved for future reference / in case you forget it.
Of course, there is also the Advanced Search page, but the search fields / rules there are very easy to follow and understand.
How businesses can use these search options
For businesses that can't afford to invest in paid social media listening platforms, the advanced options in how you can search Twitter are certainly worth utilising. As mentioned, millions of tweets go up every day on Twitter. The nature of these tweets differ, be they original tweets, retweets, tweets with links, tweets with photos, or anything else.
These additional search options allow you to better refine what your business cares about discovering. For example, if you have a competitor, you may want to filter your results to see how often they're tweeting about a certain topic. So with the ability to search tweets from a set account, you can see how often they're tweeting about that topic, how much engagement those tweets are getting, and the different ways in which they're discussing that topic to inspire engagement. It's a simple way of doing a little bit of research on how your competitors utilise Twitter.
Of course, the Advanced Search options and additional rules you can set in the standard search bar can also grant you the ability to see what people are saying about your brand. Are there more positive tweets or negative tweets? If it's more on the negative side, what's the common issue causing this disatisfaction? While it does require you to dig deeper and spend more time analysing results than if you were to use a social media listening platform, at least you can still have a greater awareness of how people perceive your business/brand.
Another great way these search options could help your business is if you're running a competition. How long was your competition running for? Where did people have to live to be eligible? Well, you can look at these particular fields by including the applicable hashtag you tied to your campaign, and then filtering it by your set date range and location. This can be done as a whole via the Advanced Search page.
If nothing else, the more comprehensive search functions on Twitter allow you to look at a more defined market. For a Brisbane-based business, knowing what Brisbane residents are discussing and care about is going to be more valuable than a global discussion. So if you want to have a better handle on what matters to your desired audience, then a few simple tweaks to your Twitter searches can go a long way.
If you'd like to keep up-to-date on the latest marketing and tech news, be sure to subscribe to our blog via email. You can find the subscription box to the right on this page.
Margin Media is an inbound marketing company based in Brisbane. We offer a range of digital marketing solutions to help your business increase its website traffic, qualified leads and customer base. To find out more about our services, visit our home page.