Imagine, if you can, a chewy chocolate chip cookie filled with Reece's peanut butter cups to create the ultimate peanut chocolate cookie masterpiece - let's not pretend you wouldn't buy that by the carton. Earlier in the year, Americans were able to do just that with Chips Ahoy releasing it into supermarkets nationally. Of course, it was a success because anyone who has ever spoken to an American about food understands their love for peanut butter, chocolate, and cookies. Also their marketing and product research might've helped a bit.
The product came in first in a new index that claims to quickly and accurately rate purchase intent for various CPG (Consumer Packaged Goods) brands and products recently released to supermarket shelves in limited runs.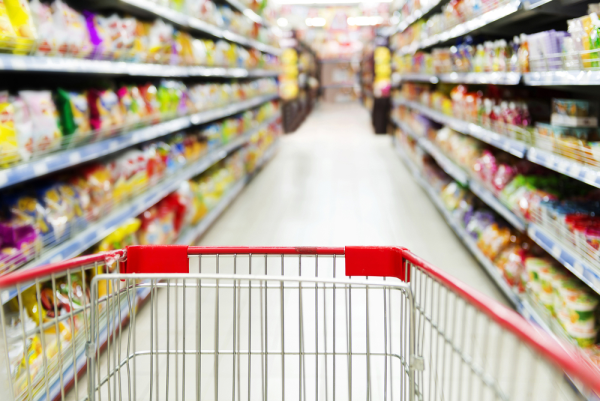 Instant.ly can predict which new products you'll be purchasing faster than ever before.
Through uSamp's Instant.ly Shelf Score Index, the products are assigned a 'purchase intent score', which their platform measures by gathering "in-context insights from consumers about new products as soon as they hit the shelves," according to a company rep. The shelf score index also considers "category disruption from small or unknown brands".
The index is hoping to replace sales data, which has long been the most reliable method of measuring a product's success in the CPG market. However, sales data takes months to attain and is a backwards-looking process.
Instant.ly is not only faster but also less expensive according to VP Karyn Hall: "Speed is a natural byproduct of our approach and design—technology is the driver that makes our process move faster.
"Similarly, cost is naturally lower because we are able to automate much of the process and limit how much customised service is required for each test. We estimate our costs are a third lower than traditional concept testing."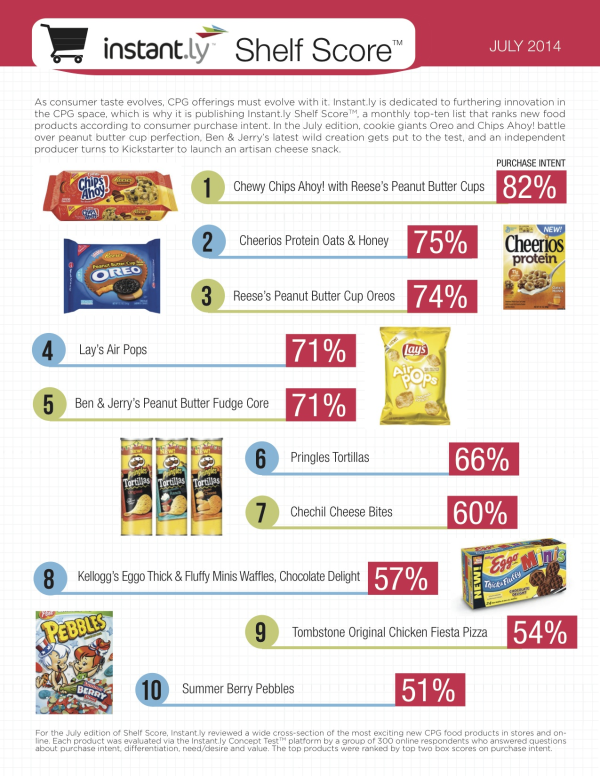 Instant.ly's June 2014 Report. Source:http://www.instant.ly/blog/
For each new product or concept being tested, 300 consumer evaluations are aggregated with consumers only seeing one product within each test experience. They are not allowed to return to examine other products. The tests are done on mobile devices and in-store, where "they were shown a photo and a detailed description of of one of the products and answered questions about purchase intent and differentiation, among other key metrics," Hall said.
The index will be released monthly and will report on various categories. This is still based in America, however, with success comes expansion and it might not be too long before Australian companies are using systems like this to predict consumer intent. Let's hope there's potential for it to shift into non-food based product categories, too.
* Grocery Store Image via Shutterstock