Brazil's loss in the World Cup last month was understandably devastating, so Nike has taken it upon themselves to bring their spirits up by looking ahead to The Olympics in their recent marketing campaign. The minute long ad, entitled Tomorrow Starts Now, features Brazillian athletes competing in their various sports.
Instead of focusing on the devout football fans of the athletically talented nation, Nike has turned the spotlight on the events that Brazil is expected to do well in at the 2016 Olympics. After that embarrassing 7-1 loss against Germany in the semi-finals, Nike is encouraging Brazil and the world to return to Rio de Janeiro in two years with great faith in the Brazillian team.
Weiden + Kennedy São Paulo delivered the piece and have packed it with great and diverse talent from beach volleyball siblings Clara and Carol Salgado to Yane Marquez, who won the bronze in the pentathalon at London 2012.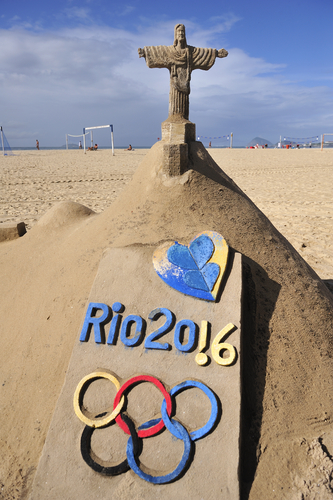 Rio 2016 is already on our minds thanks to Nike's new ad.
Once again, Nike is ahead of the curve in its release of this inspirational ad, reminding the world that strength is not measured by success but by carrying on past defeat. If this doesn't help Brazil get back in the game, we hope that it can at least remind them that the extent of their talent stretches past the confines of the soccer field.
If you'd like to keep up-to-date on the latest marketing and tech news, be sure to subscribe to our blog via email. You can find the subscription box to the right on this page.
Margin Media is an inbound marketing company based in Brisbane. We offer a range of digital marketing solutions to help your business increase its website traffic, qualified leads and customer base. To find out more about our services, visit our home page.
* Image source: Rio 2016 Image via Shutterstock