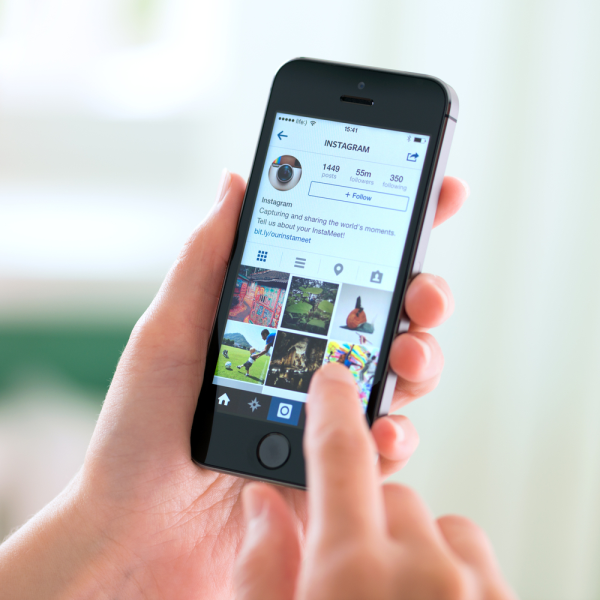 Instagram is making it a lot easier for brands to market and advertise on the social media platform, introducing instant access to the data about how well their campaigns are performing. While previously Instagram had delivered brand reports to its select group of advertisers, this new feature will apply to both organic and paid marketing efforts. Most importantly, it will make marketing/advertising data more immediately available, allowing brands to more efficiently revise their strategies on the platform.
This new feature is the first self-serve tool for brands on Instagram; however it is initially only being made available to the select group of brands that can currently advertise on the social network.
The data will be available in real-time and will give information about impressions, reach, and engagement on paid and unpaid posts. As if that wasn't enough to get you excited, brands will also have access to ad staging tools, which will allow them to preview ads and see exactly how they'll appear when they run.
"An advertiser will now have access to a real-time campaign summary and data showing how their target audience is responding to each of their sponsored photos," Instagram said in a blog post about the new features. "Also, brand marketers will be able to better understand the best time of day to post a photo or video."
Of course, in true Instagram style, the features will be passed onto early ad partners first, furthering the exclusivity that surrounds advertising on the selfie-central platform. Instagram has continued to work closely with brands who advertise on the platform, helping them strategise, design, and ultimately execute the advertisements in a way that other sites tend not to attempt.
While there is still no clear date as to when advertising on Instagram will be rolled out to the masses, Instagram did note its new suite of marketing and ad data tools will be rolled out to more businesses over the coming months. For big and small businesses alike, having access to these kinds of metrics will certainly be a beneficial change.
If you'd like to keep up-to-date on the latest marketing and tech news, be sure to subscribe to our blog via email. You can find the subscription box to the right on this page.
Margin Media is an inbound marketing company based in Brisbane. We offer a range of digital marketing solutions to help your business increase its website traffic, qualified leads and customer base. To find out more about our services, visit our home page.
* Instagram Image via Shutterstock