Ah, the good old (well not that old) email. That tireless little 'ping' of some company sending us spam. The email has become synonymous with bad and annoying advertising with the popular opinion being that nobody checks their email and that email marketing is dead. Well, do I have news for you - it's not. Far from it.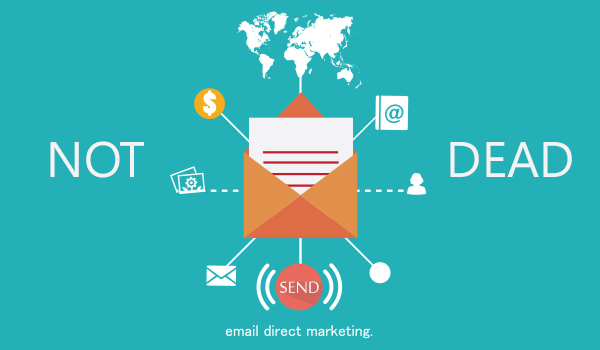 While it is true that the current style and approach that marketers use when sending emails is often no longer effective, email is changing to become a very relevant and useful marketing tool.
Rather than being an unfocused bombardment of advertising and marketing, it is predicted that in order to survive, email will have to become a much more personal experience between marketers and consumers, tailoring to the like and wants of consumers.
I know from personal experience that when a brand or company sends me an email I tend to read the title/subject and then either open or mark as read based on that. Often the ones I open are relevant to me. For example, when I purchase Blu-Ray box sets from Amazon, I've noticed for a few weeks after the purchase they inform me of all the specials they have in their Blu-Ray section, which then leads me to buy more.
In another example the tea company T2 often sends me information on in-store offers and promotions. As a result of an email I received yesterday, I'm going into the store today (at the time of writing) to purchase tea.
It's this kind of personalised and targeted content that's becoming the focus for email marketing. It helps to build a sort of relationship with clients by not bombarding them with irrelevant information, but rather suggesting products and services they have already expressed an interest in.
If you also add into the equation how much mobile internet access there is, then email is very much here to stay. In fact, according to Vision6, mobile devices such as iDevices and Android devices have 36.52% of the total email opens whilst traditional desktop applications like Outlook have decreased significantly from 43.25% to 31.47%.
Having a personal device that is usually on or near your person that alerts you every time you receive an email would explain why this is the case. I know that most of my emails are checked via Gmail on my phone.
So, it looks like emails are here to stay and the good news is that they're only going to get better! Email is an easy, effective and more personal way to build a connection between consumers and companies.
If you'd like to keep up-to-date on the latest marketing and tech news, be sure to subscribe to our blog via email. You can find the subscription box to the right on this page.
Margin Media is an inbound marketing company based in Brisbane. We offer a range of digital marketing solutions to help your business increase its website traffic, qualified leads and customer base. To find out more about our services, visit our home page.
* Email Image via Shutterstock (changes made to original image)