So there's a new iPhone coming out. You probably know all about that by now. Well amid the flurry of rumours and speculations there's a new one that's pretty interesting. New reports are showing that the iPhone 6 will have a new payment platform, one that is apparently linked to American Express.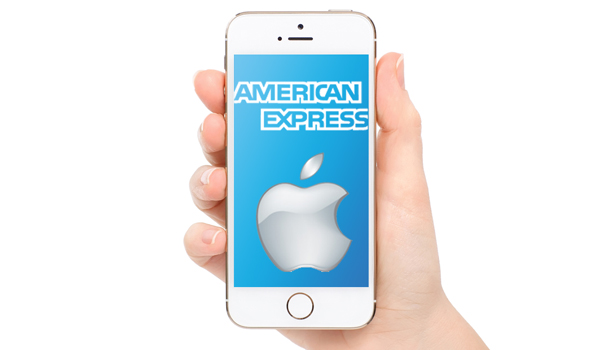 The rumour says that the iPhone will use
Near Field Communication (NFC) capabilities to essentially replace the cards in your wallet.
Amex is the second partner
Apple has on board (after
Visa
).
This might all sound rather familiar, and that's because versions of this idea have already been done with Google Wallet and, of course, the famed PayPal. So Apple's iWallet (let's just assume it'll be called that) will be entering a market with some stiff comeptition.
NFC payments aren't new either - Android devices have had that feature for quite some time now. However, if Apple is set to jump on the bandwagon, that'll likely mean NFC payments via smart phones will become an adopted standard. Regardless of whether Apple introduces an idea or not, the company has a way of popularising it.
Usually something will hit the tech market and pretty much stay there until someone pushes it into the public's general view in a big way. That push usually comes from Apple as the oft-absurd hype they build around their products is like a nuke of advertising.
So now that NFC payments could be set to enter the mainstream, it has the potential of creating a situation where cards and wallets could become less and less common.
But what happens then? We already have the security issues from simply losing our phones and all the information that's on them; so what happens when your phone contains all of your personal information and your banking information, too? The losses could be enormous - pretty much your entire digital life gone with one device.
It means security won't be an option. Possible solutions like fingerprint and retina scanners won't be gimmicks, but fully-fledged security measures that you'll have to use. It might sound very Nineteen Eighty-Four, but we should all think about where the technology is heading and whether or not we really want to use it.
If you'd like to keep up-to-date on the latest marketing and tech news, be sure to subscribe to our blog via email. You can find the subscription box to the right on this page.
Margin Media is an inbound marketing company based in Brisbane. We offer a range of digital marketing solutions to help your business increase its website traffic, qualified leads and customer base. To find out more about our services, visit our home page.
* iPhone Image via Shutterstock (changes made to original image)