As we outlined yesterday, social media can have a truly defined impact on your website's SEO.
One area we touched on was that of interacting with your customers.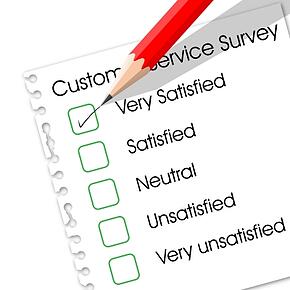 So what happens if you find yourself in a situation where a customer is dissatisfied with your product or service? How would you go about handling such a delicate issue in the social media landscape?

To help guide you through, we have compiled five key ways in which you can provide strong customer service in the social sphere without negatively impacting your brand.


1. Separating customer service from marketing
Through Social Media, your main objective is most likely to market your business to your target audience. You interact with them, post links, run competitions - anything to get them involved. An issue that could hurt your marketing is complaints appearing on the same platform.

Consider developing a Customer Service Tab using the Facebook canvas pages, or if you are on Twitter, provide the link to your customer service website page on regular intervals.
2. Respect
This is a given with any business, but it's always good to reiterate. When responding to a customer's complaint, make sure you do so with respect. Never attack your customer or say that they've done something wrong.

All this does is show how arrogant and unwilling you are to accept an issue on your end. Even if it is their mistake, you still respect them and help them through the issue.


3. Protect sensitive information
If your business handles sensitive information such as people's addresses and bank account details, remind those who follow you on social media platforms that, typically, any information they provide will be displayed for public viewing.


4. You are not a robot
When initially responding to customer complaints, try to avoid form responses. A customer will be able to tell when you're sending them a stock reply and they will usually not appreciate it. So take the time to reply properly, let them know you're looking into their issue. This will help to build confidence and loyalty in your brand.


5. Good customer service means good business
When you offer good customer service, whether through social media or other avenues, you're helping to establish brand loyalty. The happier you make your customers, the more likely they will be to stick with you.


If you have any different approaches to superior customer service on social media, be sure to share with us in the comments below.
* Image source: 89studio / FreeDigitalPhotos.net