While social media offers many advantages for businesses, there can also be significant pitfalls that come with a poorly conceived social media campaign.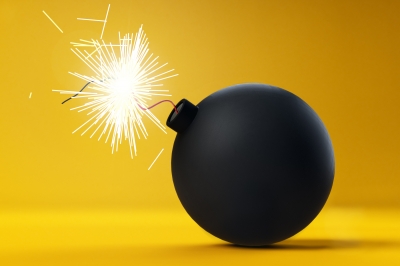 The following five campaigns are a point of reference on what not to do.


1. Coles
One of the most recent social media missteps was made by our very own Coles supermarket chain. On Twitter, they intended to inspire engagement from followers by asking them to finish the following sentence: "in my house it's a crime not to buy..."

This led to a number of negative comments. @TarraMacca wrote, "In my house, its a crime to not to buy LOCALLY - and I don't mean from a @coles supermarket." @Pollytics wrote, "Food from markets while Coles exploits mental illness via pokies."

Coles did try to back-pedal later, but the damage had already effectively been done.


2. McDonald's
Earlier this year, McDonald's started a Twitter conversation using #McDStories which encouraged users to share their McDonald's stories. Unfortunately for them, some users didn't really have flattering things to say.

@SkipSullivan wrote, "One time I walked into McDonalds and I could smell Type 2 diabetes floating in the air and I threw up." User @alexroth3 wrote, "Dude, I used to work at McDonald's. The #McDStories I could tell would raise your hair." Needless to say, McDonald's backed out of the campaign.


3. Coca-Cola
Although this certainly wasn't the intention, Coca-Cola caused a number of Australian Facebook users to throw obscenities towards one another in response to a post by Coke that encouraged users to add a word to the comment of the person above them to write a happy story. Instead it fell into online anarchy and Coca-Cola removed the offensive comments.


4. Dr Pepper
An older but still very relevant example, Dr Pepper ran a campaign on its UK Facebook page that allowed users to opt in and allow the brand to take over their status updates. While some were amusing - "Lost my special blankie. How will I go to sleepies?" - the campaign eventually got out of hand when an offensive update was made on a 14-year-old girl's page.

While we won't post it here, it resulted in the 14-year-old girl's mother being offended, parent company Coke apologising for the incident, and the campaign being shut down.


5. QANTAS
Occurring at the end of last year, QANTAS held a Twitter campaign akin to McDonald's and Coles. QANTAS were offering a first class luxury flight package for the person who could best explain what a luxury flight experience would be for them. Entrants had to use #QantasLuxury in their tweets.

Certain Users took this as a way to take stabs at the company, including, "#qantasluxury is a QANTAS plane that actually flies" by @jaseellis. QANTAS were not concerned by the negative comments and thanked those who participated.


Giving power over to your audience can be a risky procedure, especially if they have any gripes with your business. So any time you encourage discussion on social media, make sure you have a damage control plan just in case.

Know of any other social media campaigns that have gone awry? Share with us in the comments below.
* Image sources: