When you're nearing the end of designing your new or refurbished website, there are a number of things you should make sure you have covered before finally launching it.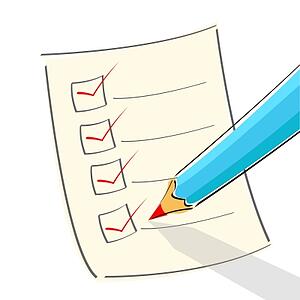 Below, we have discussed the stages of a comprehensive pre-launch procedure. Read on, or you can download the free and complete pre launch checklist by clicking here!


Content and style
Your site's style and content needs to be well executed across all pages. To achieve this, make sure you have refined your layout so that it is consistent on every page. It would be a jarring experience for any visitor to go from one page to another and see completely different layouts.

Also, check and fix any spelling or grammatical errors, the typography of your site, and check that all links are working correctly. Split these elements into tasks for the sake of organisation.


Standards and validation
This is a matter of testing your site to clarify that it is both accessible and obtains the likes of HTML and JavaScript validation. If it doesn't, then visitors will be more likely to encounter problems while on your site. We recommend WC3 as a web standard for this type of Dev. Site testing.


Search engine visibility, SEO and metrics
This step ensures your site is optimised for search engines. Make sure your page titles use keywords you want to be found by, include metadescriptions for important pages, and set up metrics (such as Google Analytics) so you can measure your site's ongoing success.


Functional testing
Be sure to see how your website performs on different browsers (such as Google Chrome vs Internet Explorer), view it in different resolutions to gauge whether that causes any issues, test the site without plug-ins, and check that external links are valid.


Security/risk
Protect your site from potential security risks by backing up your website's content, protecting sensitive pages like admin pages, and do not hesitate to perform security/penetration tests to get an idea of how secure your site actually is.


Performance
A site with poor loading times or loading errors is certainly not ideal, so test the performance of your site before making it live. Check the performance by doing things such as a load test, optimising the size of your images, checking the total size/download time of a page and implement caching where necessary.


Finishing touches
After all of these steps, there are only a couple of finishing touches. We suggest you create custom error/404 pages so that users know they may only be encountering a temporary issue. Also, include a favicon - that is the personalised icon that appears either next to your URL in the address bar or next to the page title.




To get a more comprehensive list of what you should do in the pre-launch and post-launch phases of your website, download our free Website launch checklist!

What other steps would you add? Share with us in the comments below.
* Image source: digitalart / FreeDigitalPhotos.net