Facebook competitions are a great way for any business to gain followers and increase interest in their brand.
Whether it's through offering a great prize or simply promoting the competition creatively, these following four businesses are great examples of how Facebook competitions should be done.
1. Creme Egg Australia
Creme Egg Australia currently have a competition running where fans can win a Mini Ray by guessing how many Creme Eggs are sitting in the pictured Mini Ray on their page.
Besides using plenty of puns ("Let's Goo!", "Eggs-Actly"), this competition is also impressive because the challenge is fun, the reward is great, and it gives people a great way to interact with Cadbury's brand.
2. Original Source
Original Source Tribe sell shower gels and other bath products, so they've made the creative move of creating a competition in conjunction with Tough Mudder - a gruelling military-based endurance event that pits competitors through mud, water, ice, electricity, etc.
The reason this competition works is because it plays off a popular event and people can win by simply liking the Original Source Tribe page and then entering their details into the application.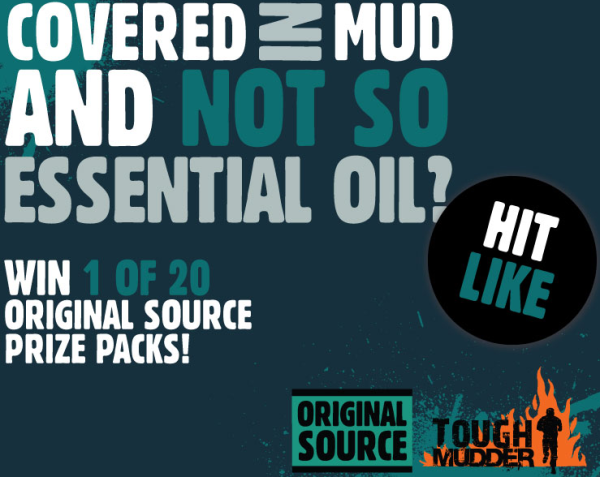 3. Telstra 24x7
Telstra's competition works because it is simple. The prizes may not be that big ($10 vouchers), but the means to get them are simple. Be one of the first 100,000 to like the page, then enter your details in the application and your good to go.
The choice of prize in this competition is related to the service they are trying to promote, hence all applicants are already qualified as potential customers.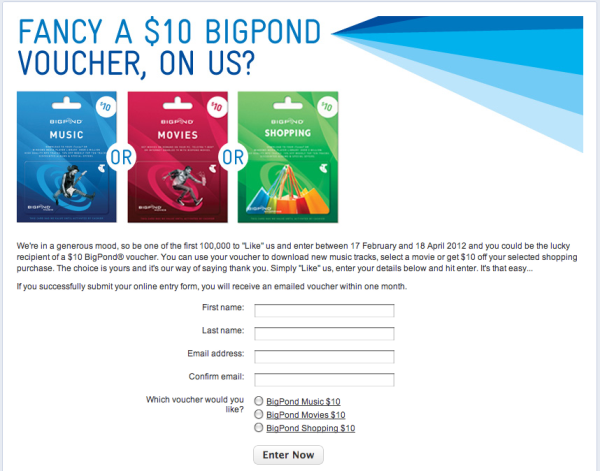 4. Legal Essentials
Legal Essentials' competition is a good example of a small local business, taking measures to grow their social following. The choice of prize, an iPad, though not specific to their services, does piggy-back on the recent publicity regarding Apple's release of this product, effectively, gaining free publicity to an extent.
To help qualify their entrants, they have limited the terms of entry to users from Victoria only.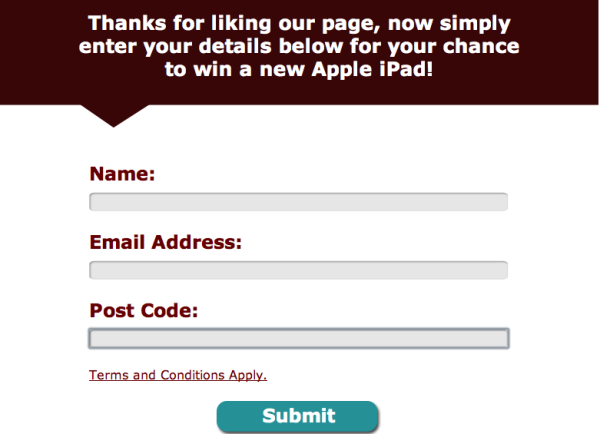 When running a competition of your own, you want to make sure that the competition itself inspires interest and interaction. It does not mean you need to offer a massive prize, but simply one that people would happy to 'like' your page for or leave a comment.
A special reminder to always be mindful of Facebook's Promotion Guidelines, which dictate what is and is not allowed when holding a competition based on the Facebook.
In the end, the objective is to increase the number of fans and potential customers you have. Margin Media can help you put together a successful Facebook competition. For more information, contact us.