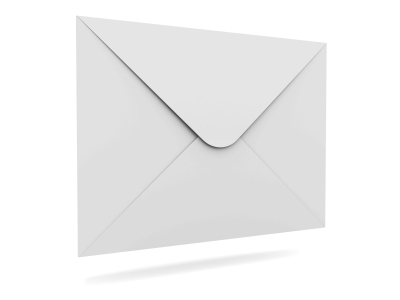 Email marketing is an integral element to any business's online marketing strategy. While critics may say it is not as effective as it used to be, email marketing is actually more important to businesses now than it ever was.

We now live in a world where there are numerous businesses all offering comparable services. For a business to stand out these days, they need to build a relationship with prospects and move them down the sales funnel. One way of doing this is through email marketing.
Here are five key ways that email marketing can benefit your business.
1. Earning and maintaining leads
People are busy these days. They may be looking for a product or service that you provide, land on your website, are interested but then get distracted. As a result, they forget about your company and you lose a potential customer.
However, if they had signed up to receive your newsletter, then you have more opportunities to remind them of your business. By sending out periodical email newsletters (or other related campaigns), you keep your business on the front of your lead's mind.
Not only that, but email marketing allows you to consistently touch base with current customers. So you're constantly increasing your chances of earning new leads and maintaining a relationship with those you've already done business with.
2. Quick and easy to set up
Compared to traditional forms of marketing (e.g. print and TV ads) email marketing is quick and simpler to set up. By using good email markeitng software, you can compose and send out an email to your subscribers within a couple of hours. So if a relevant news story about your industry pops up, you can have an email discussing it sent out before the day is over.
3. Targeted emails
Another benefit of email marketing is that you can be specific. Through analysing what your subscribers like (through metrics or what content they've downloaded/bought off your site), you can create customised emails for different people. By doing so, you're catering to their specific interests and giving them more reason to pay attention.
For example, if you were a restaurant, you could send out an email with five great steak dishes to subscribers who like red meat. Then another email could contain five meat-free dishes for vegetarians.
4. Metrics
As I mentioned above, one way to determine how to target your emails is through using metrics. Any good email software should include a number of helpful metrics so you can see what is and what isn't working in your emails. What's your open rate? How many people are actually clicking on links and becoming conversions? And so on.

The great thing about email metrics is that they're much more specific than what you would get when trying to determine the effectiveness of a traditional marketing campaign.
5. Cost
Like all elements of an inbound marketing strategy, email marketing is much cheaper to run than traditional marketing campaigns. Email marketing software is typically quite cheap and putting together an email marketing campaign doesn't require you spend the same amount of money on man power as a TV campaign would.
Does your business already run an email marketing campaign? How has it benefited you so far? Share your thoughts in the comments below.
* Image sources: