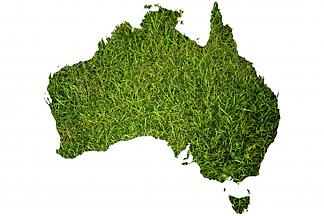 With each year that passes by, Australians are becoming more online savvy and involved in all the internet has to offer.

Whether they're individual users, consumers, marketers or businesses, the way Australians use the internet now is a definite far cry from a decade - or even just a couple of years - ago.
Now into 2013, today's blog looks at the state Australian internet usage, current as at the end of 2012, to give you insight into just how the online world has become an integral part to almost all Australians.
The statistics for this blog have been compiled from Econsultancy's Australia and New Zealand: Internet Statistics Compendium.
How Australians are using the internet
It is reported that the average Australian spends approximately 44 hours using the the internet on PCs each month (Nielsen)
Australians don't mind multitasking, with 60% of online Australians watching TV and using the internet at the same time (ACMA)
In the past 2 years, the amount of online data that is downloaded per subscriber has grown by 114% (ACMA)
52% of all Australians use the internet every day (AIMIA)
92% of SMEs (small and medium enterprises) use the internet as part of their business operations (Sensis)
Believe it or not, only 15% of all Australian internet use happens at home; this could be due to the increased popularity of mobile internet and internet use at work (Australian Policy Online)
56% of online savvy consumers research products, services and retailers online (IAB / Nielsen)
When it comes to what we like to download online, the top content is as follows (Panasonic / Content + Technology):
Photos - 78%
Music - 64%
YouTube clips - 64%
TV shows - 60%
Movies - 53%
Australians and the world of social media
Back in August 2012, Australians spent around 218 million hours on social networks; that's over 24,000 years of social networking in one month (Experian)
25% of Australian internet users access social networking sites every day (Australian Policy Online)
After Facebook, LinkedIn is the most popular social network across Australia, taking out second place (AIMIA)
68% of Australia's online consumers are fans of Facebook Brand Pages (ExactTarget)
Social media is held to a high regard by small businesses, with 72% of them considering social media investment leads to sales (AIMIA)
It's a safe bet that the average Australian Twitter user uses the service more than once a day. In fact, on average, Australian Twitter users use the service 22.65 times every week (AIMIA)
68% of Australian social media users actively read reviews or blogs (AIMIA)
Email marketing
Most online consumers tend to check their emails first thing in the morning; 71% of them do, in fact (ExactTarget)
80% of Australians will check their emails daily (Australian Policy Online)
As it stands, email is the most used online marketing channel by businesses and marketers, with 85% of them using it (Econsultancy / Marketing Magazine)
Search
As it stands, SEO is the second most used marketing channel, with 81% of companies utilising it (Econsultancy / Marketing Magazine)
Mobile search is going from strength to strength, with 73% of Australian smartphone users having used their devices for a general internet search (Our Mobile Planet)
Video
The average Australian viewer watches a collection of 158 clips adding up to approximately 14.3 hours worth of online content each month. The average amount of time they spend watching a video per view is 5.4 minutes (Marketing Magazine)
Online privacy concerns
Privacy is a major concern for Australian internet users, with 50% of them worried about the privacy and security of their personal information every time they make an online purchase (Australian Policy Online)
When it comes to what online sector Australians believe employ the worst privacy practices, social media is the unfortunate victor.
Margin Media is an inbound marketing company based in Brisbane. We offer a range of digital marketing solutions to help your business increase its website traffic, qualified leads and customer base. To find out more about our services, give us a call on 1300 798 848 or visit our contact page.
* Image source: Ohmega1982 / FreeDigitalPhotos.net