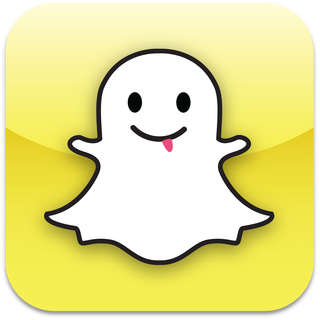 Snapchat is a new social media app which allows users to send pictures or short videos to friends. What makes it unique to other social media platforms is that within 10 seconds of the recipient opening the image, it deletes - from the phone, the app and the Snapchat server.

In February 2013, Snapchat was sending around 60 million messages per day. Since then the message numbers have jumped rapidly and the service is now sending around 150 million photos per day. This is a huge number considering the app has only become popular over the last couple of months.
Ultimately, Snapchat is used between friends to connect and send pictures. However, the rising popularity of the app has been noticed by some companies and Snapchat is becoming an addition to some marketing tool boxes.
Who's on the bandwagon so far?
Although the Snapchat time restraints make it an unlikely vehicle for advertising, sales promotion techniques through the use of coupon-based promotions may be a useful tool for marketers, particularly those reaching a younger demographic, who make up the majority of Snapchat users.
A New York frozen yoghurt chain, 16 Handles, was one of the first to utilise Snapchat as a marketing tool.
Here's how it worked: If customers took a picture at a 16 Handles tasting one of their flavours, they were able to send it to Love16Handles on Snapchat to receive a coupon anywhere from 16-100% off their purchase. The catch? They only had 10 seconds to let the cashier scan the coupon before it self destructed.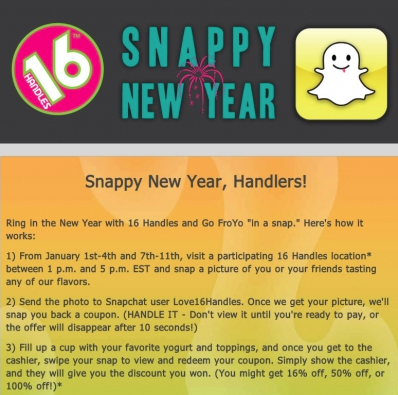 For companies like 16 Handles, the fun of the experience and the immediacy required for viewing and acting is likely to encourage fast buyer action. Additionally, the immediacy and surprise aspects of Snapchat may also help create buzz for your brand or product.
Not all about the coupons
Similarly to other social media platforms, Snapchat can act as a means of building customer relationships. Instead of sending coupons, companies might also send customers memes, short clips, "leaked" images of a new product or inspirational quotes, all of which are useful ways to build personal connections with users.
With the potential to encourage quick buyer action and build close customer relationships by interacting on an intimate level, 2013 has the potential to be a big year for Snapchat.
What are your thoughts on snapchat? Can you imagine your company using it as an innovative marketing strategy?
Margin Media is an inbound marketing company based in Brisbane. We offer a range of digital marketing solutions to help your business increase its website traffic, qualified leads and customer base. To find out more about our services, give us a call on 1300 798 848 or visit our contact page.