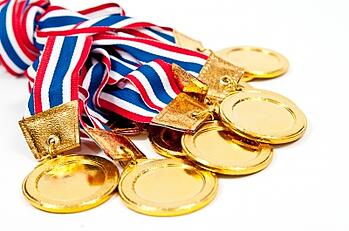 Every brand using sites like Facebook to market have a strategy that they're attempting to follow. While some may tweak things and evolve their approach, no successful brand just wings it. There's always a plan there.

On your website, you probably analyse your visitors' actions and try to optimise the site so that it corresponds to people's behavior. You try to remove unnecessary hurdles and make sure your potential customers get relevant information right away.
If you want to use social media to help your business grow, you should use the same approach. Try to gather as much information as possible and look at it with the same analytic glasses you wear when improving your website.
6 Steps for Creating a Marketing Strategy for Your Brand
1: Figure Out What Your Goals Are
If you're going through this long process of social media optimisation to boost your brand and bottom line, do you at least have some goals in mind beyond money? Ask yourself what your goals are and answer honestly. Things like increasing brand awareness and reach, developing stronger business relationships, etc, are undoubtedly also goals. So log them now and work towards obtaining them.
Also make sure you make the goals measurable; if not, you won't know when you've reached them. The hard goals are easier to measure, like actual conversions and number of likes, while the softer ones like customer engagement are a bit tougher.
Whatever goals you have, the key is to write down what you want to achieve and then use the best analytic tools available to see whether or not you've succeeded.

2: Conduct Your Research and Love What You Do
There's no way you're going to understand which market to attack or how to attack it unless you're intimately familiar with it. You may be able to pose as an authority via internet text, but you'll be sniffed out as a phony by the mere process of advertising if you're trying to market without knowledge.
Success in social media comes from passion about what you do. Without that, it's almost impossible to attract people who comment, like, share, mark as favourite, and ultimately spread the knowledge about your brand.

3: Social Media is An Extension of Your Site
A lot of businesses that venture into social media see that work as a separate entity detached from the traditional website. They might even have a separate social media team with very little contact with the people working "on site" or even outsource the work altogether.
This is often the wrong approach.
It's better to view the Facebook page, Twitter account or whatever it may be as a part of your website. And since you today can import the Facebook comments to your page, this becomes even more important. Your work in social media is work on your site.
This obviously means that you should try to set up the same analytics on, say, Facebook as on the website. Track what people do when they visit you through one of the social extensions of the site. Is it a possibility that they have other intentions than the regular visitor, and how do you cater for them?

4: Decide on a Budget
Even though social media provides a low-cost way of advertising, especially if you manage to get an organic following, it's still going to cost money.
Decide on a budget now and set aside what you can and direct it solely towards your social work. Doing this now will give you a better idea of the actual ROI. And if you use Facebook for paid advertising, this is even more important. The result will give you clear answers on which ads work, those you need to tweak and those you have to abandon altogether.

5: Formulate a Strategy for Posting
Who's going to handle the posting for your company? At what time of day are you going to post? How often? These things might seem simple at first, but since social media is all about interaction, sometimes instantaneous (or at least direct), you have to understand how your posting structure is going to work.

6: Locate Great Tools
A site like Facebook most certainly contains more than enough tools for you to use, but you might also want to look into third-party ad-management apps that give you increased control over analysing your traffic.
Especially if you're engaged in Facebook advertising, make sure you have a tool that allows you to test, target and select ads in an efficient manner. And perhaps more importantly, a tool that gives you the chance to analyse the result after every campaign.
Any strategy is going to change and evolve as you progress with your social marketing. The important thing is that you actually take the time to plan out your steps preemptively. It's always better to be prepared for what social media is going to throw at you, and if following some sound principles, you can tinker and tweak your way around obstacles rather than having to carve out a completely new path.
Author's bio:
Eric Taylor is a social media enthusiast, he currently works as a freelance writer and business developer for Qwaya, a Facebook ad manager campaign tool. The company provides extensive and quality information, tools and up-to-date news about social media marketing strategies.
* Image source: hin255 / FreeDigitalPhotos.net