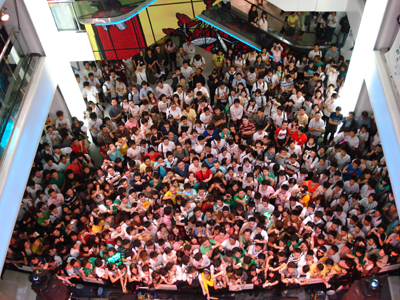 When it comes to lead nurturing, you need to remember that you're trying to maintain and build upon a relationship when an individual shows some level of interest in your business.

Where they expressed this interest through downloading an ebook or signing up for a webinar, there's the potential there for your business to be able to turn them into a customer. However, to ensure you're doing this as effectively as possible, you need to keep 3 important points in mind, which will explored throughout blog.
1. Establish contact fast
It is critical that when a lead comes into existence that you start nurturing them as quickly as possible. For the most part, lead nurturing is a somewhat automated process, with scheduled emails being sent out to those who download eBooks or subscribe to your site's blogs, and so on.
However, that does not mean you can rely on an automated structure for all your correspondence, especially if you need to be both immediate and personal. For example, what happens if someone emails you and asks a very specific question? How long will it take you to reply to that email? Ideally, you would do it ASAP, and I wholeheartedly mean that.
Even if you only have a few spare minutes to let them know you'll get the information they want together, send them an email saying that. The quicker you establish contact with a lead, the better - regardless of how they became a lead. It lets them know you're interested in their request/question and providing them with a good answer.
A study by InsideSales.com found that "35-50% of sales go to the vendor that responds first to an inquiry." People like efficiency and accuracy in their responses. So if your prospective lead sent their enquiry to you and other businesses that deal in the same area of expertise, you'll want to be the first one to get back to them.
2. Maintain contact and prove the value of your business
When someone becomes a lead, it doesn't necessarily mean they know that much about your business. Often, that's the very reason they read your blogs, download your white paper or send you an email asking a question. They're curious about what you do and they want to know if you're the best at doing it. That's why you need to prove that your business can offer them some type of value (and solve their problems, of course).
After making contact, you have to continue contact with them, providing them with information that they will find interesting and informative. The whole process of lead nurturing is about proving to your lead that you are an expert in your field, and so is your company. When you prove can prove that, then trust and belief in the value of your business can follow.
A Genius.com study found that 66% of buyers indicate that "consistent and relevant communication provided by both sales and marketing organisations" is a key influence in choosing a solution provider.
So it's not enough to just make first contact. You must maintain a relationship with your leads, provide relevant information that proves your expertise in your chosen field, promote how your business can help your leads resolve their problems, and continue to provide them with an incentive to stay with you.
3. Learn about your leads
What a lead will appreciate more than consistent contact will be consistent contact that addresses their needs, concerns, and problems. Find out what it is your lead is actually most interested in or concerned about. That way you can tailor you lead nurturing to the individual.
Emails covering certain topics can be automatically sent to particular leads that have shown an evident interest in those topics. When your lead nurturing becomes more personalised, your leads feel like you're taking a much more profound interest in what matters to them - and you are. If you're doing it right, they will reward you by staying on board.
Margin Media is an inbound marketing company based in Brisbane. We offer a range of digital marketing solutions to help your business increase its website traffic, qualified leads and customer base. To find out more about our services, give us a call on 1300 798 848 or visit our contact page.